Nowadays, people will rarely go to a physical store for a specific or specialised product.
This is because online shops can ship what you need from anywhere in the world, right to your doorstep.
Because of this, eCommerce sites are more popular than ever.
So, if you're thinking of opening an eCommerce store, here are some things you'll want to know.
Make sure your website is mobile optimised
Mobile shopping popularity is set to overtake desktop and physical shopping, as an estimated 54% of sales will be on a smartphone or tablet device.
Because there's so many mobile shoppers, having your webshop look sloppy on their device isn't the best plan.
Avoid unexpected costs in customer baskets
Of course, delivery fees are often unavoidable, but being upfront about them and any other charges is key.
Regular abandonment of shopping carts/baskets adds up, and the revenue losses grow.
There's a multitude of reasons for people doing this, but unexpected costs are the main reason that people leave.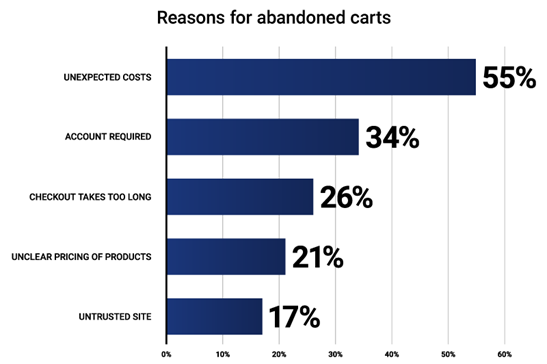 Have blogs on your page and include imagery
Blogs are great for bringing traffic to your page and general SEO purposes. One thing to keep in mind is how important imagery is to your blog
There is a 94% increase in views on your blog if it uses images, as opposed to text only.
If you really want to mix it up, using videos in your blog can bring up to a 157% increase in traffic, but producing quality videos regularly can be difficult.
Have social media presence
Social media advertisements and organic reach can really boost your products.
Online stores who are active on social media get 32% more sales than those that don't.
Make sure not to rule out any platforms either, using the current popular social media platforms will make you look more friendly and in touch with your audience.
Overall, the way consumers go about finding and purchasing products is constantly evolving, but that's what we specialise in.
Find out more about our eCommerce services and solutions and get in touch with our team.