As mentioned in our previous article, social media is an incredibly important element of any marketing plan.
There's a range of platforms to use for marketing, each one with different specialities, audience demographics and optimised content types.
Let's talk about Instagram!
Background
Instagram was launched on 6th October 2010. On its first day of existence, 25,000 users signed up.
This is because the developer of the app, Kevin Systrom, tweeted about the launch and the press picked it up immediately.
Unsurprisingly, the servers weren't ready for that much traffic. Within 2 hours, the servers went down and the developers spent all night fixing the stream of issues.
By December 2010, there were a million users on the app.
Instagram came about when Kevin Systrom decided to teach himself to code in his spare time, Instagram was a side project that ended up being something much bigger.
Instagram was co-founded by Mike Krieger, a friend of Systrom and fellow Stanford graduate.
The evolution began with an app called Burbn, it was a location-based photo sharing app, but it never took off. Some speculate that it's because it had no real focus and had too many features rather than providing something specific and unique.
The reception and feedback received for Burbn led them to make Instagram - a photo based social media platform.
After the quick growth of the app, Instagram was bought by Facebook in April 2012 for $1 billion.

Fresh and exciting
The popularity of Instagram comes down to its individuality. Image and video posts are quick and easy to view, it's casual and fun with no big blocks of text.
It has always focused on visual content. While other platforms have evolved to accommodate wider ranges of content, Instagram stuck with what it knows.
That said, there are new features being added consistently, keeping the platform fresh and exciting.
Reels is a big one, this was inspired by TikTok's success. The idea of short videos in their own section of the platform is perfect to scroll through when you've got time to kill.
Stories are another feature - content viewable away from your main feed that disappears after 24 hours. There are private story options using the close friends feature, this was inspired by snapchat and its story feature (noticing the trend?).
Facts and statistics
The first ever post on Instagram was by the founder, Kevin Systrom. It's a picture of his dog and was captioned "test".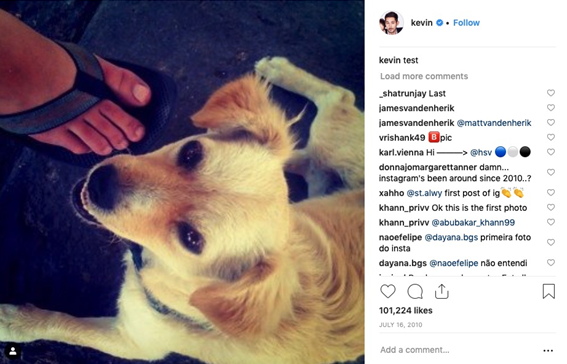 Gen Z and Millennials (18-34) make up around 60% of Instagram's users. Recently, the number of Gen X (55-64) males using the platform grew by 63.6%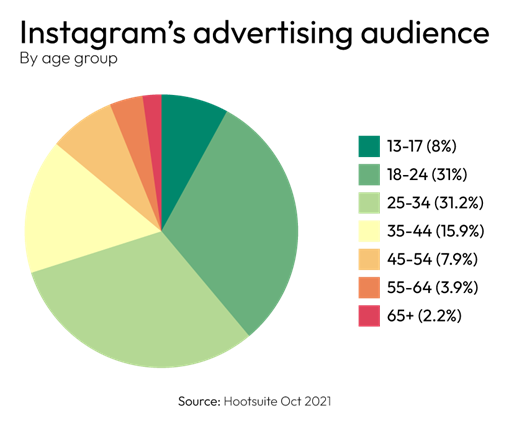 Overview
Instagram can be used as a more casual platform to really connect to your audience and establish personality.
Although most are on the younger side, Instagram isn't age specific and has a very diverse user base.
Hashtags, promoted posts and ads mean that getting your content and brand out there is achievable.
With quality content and an understanding of the algorithm, Instagram is a great platform to use for your business.
If your business has a physical product or visual services, Instagram is great as an informal portfolio. It allows you to show off designs or products to an audience, it will build brand awareness and help acquire new customers.
Are you struggling to make a social media marketing plan for your business? We want to help, contact our team for more information.