Aside from uploading it directly, there are three ways to tweet someone else's footage.
For this exercise we're using a desktop PC and we're going to use the below from the official Wimbledon account: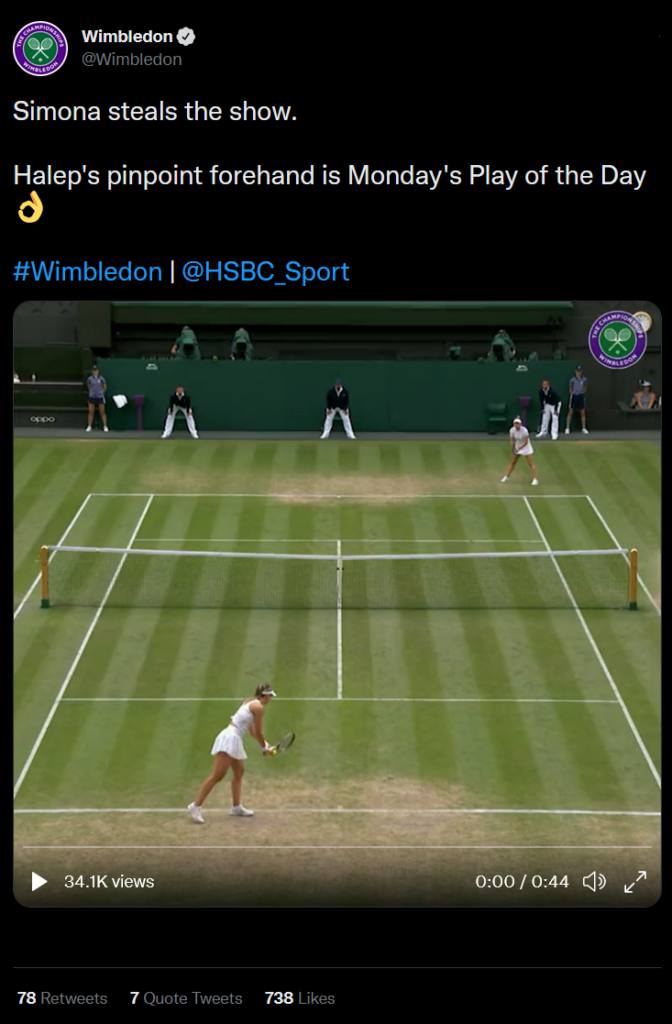 The first and most easy method is a simple retweet. Any Twitter user will know how that's done, so we're not going to insult anyone by doing a step-by-step guide for that!

The second method is a quote tweet. Here's an example, we've just put "Great rally, superb tennis" as the caption.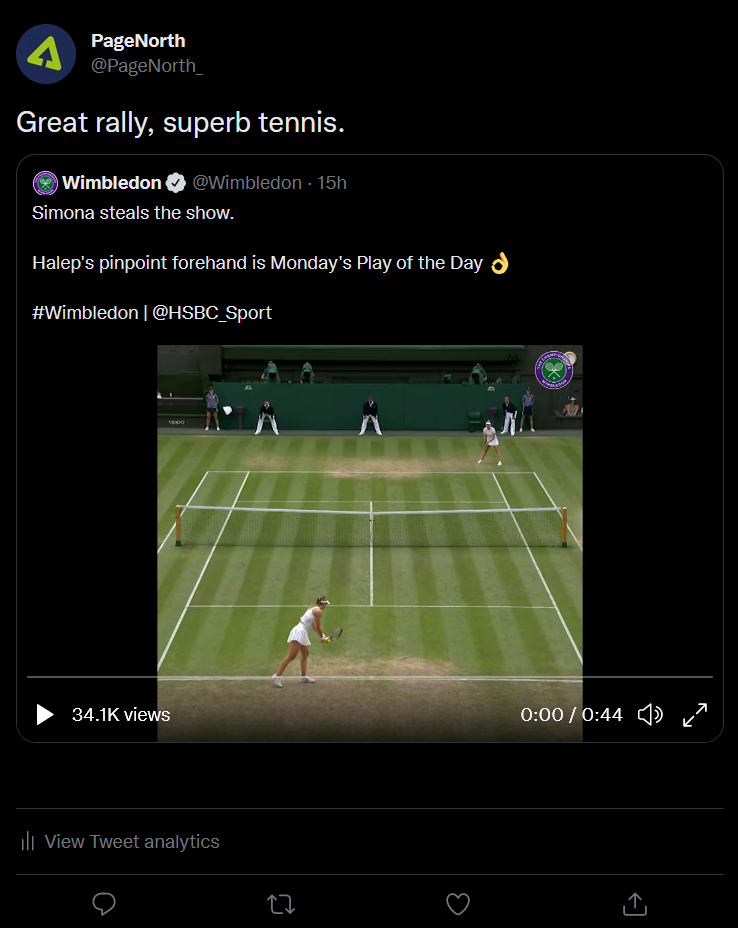 A quote tweet is easy to do, but depending on the tweet being quoted, it can often end up looking messy, cluttered and disorganised.

This brings us to the third method. It's certainly not as easy as the previous two, but it makes for a much cleaner and readable tweet.
Go to the tweet with the footage that you'd like to use and click on the share button, three options will appear - 'Send via Direct Message', 'Bookmark' and 'Copy link to Tweet' (see below).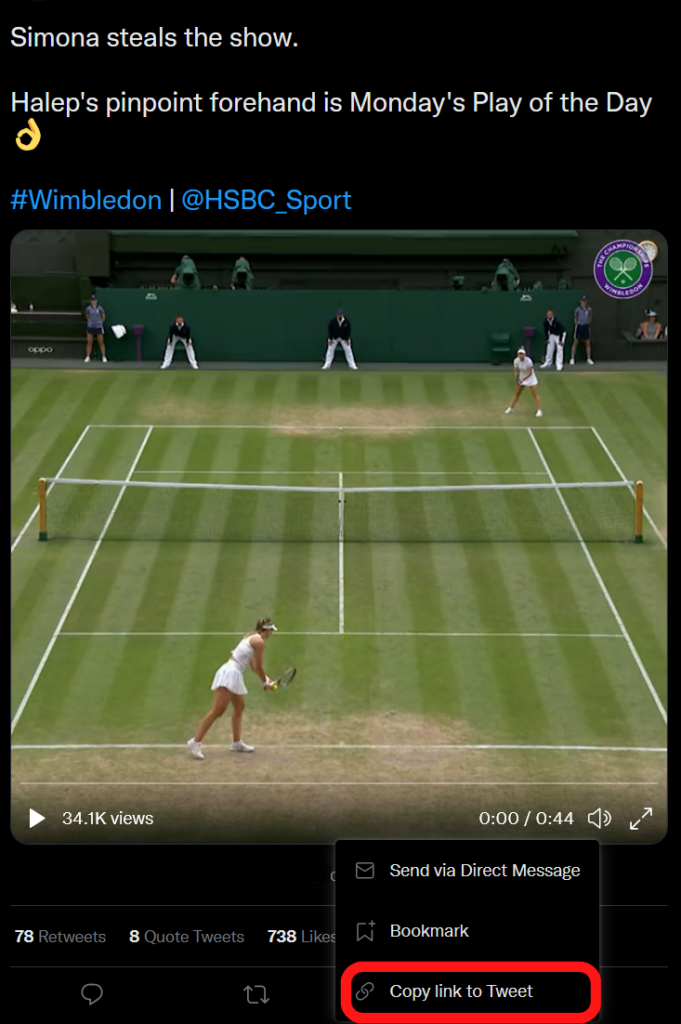 Select 'Copy link to Tweet'.
Go to your own profile and click on the 'Tweet' button. Now use Ctrl and V on your keyboard to paste the link into the box, it should look something like this: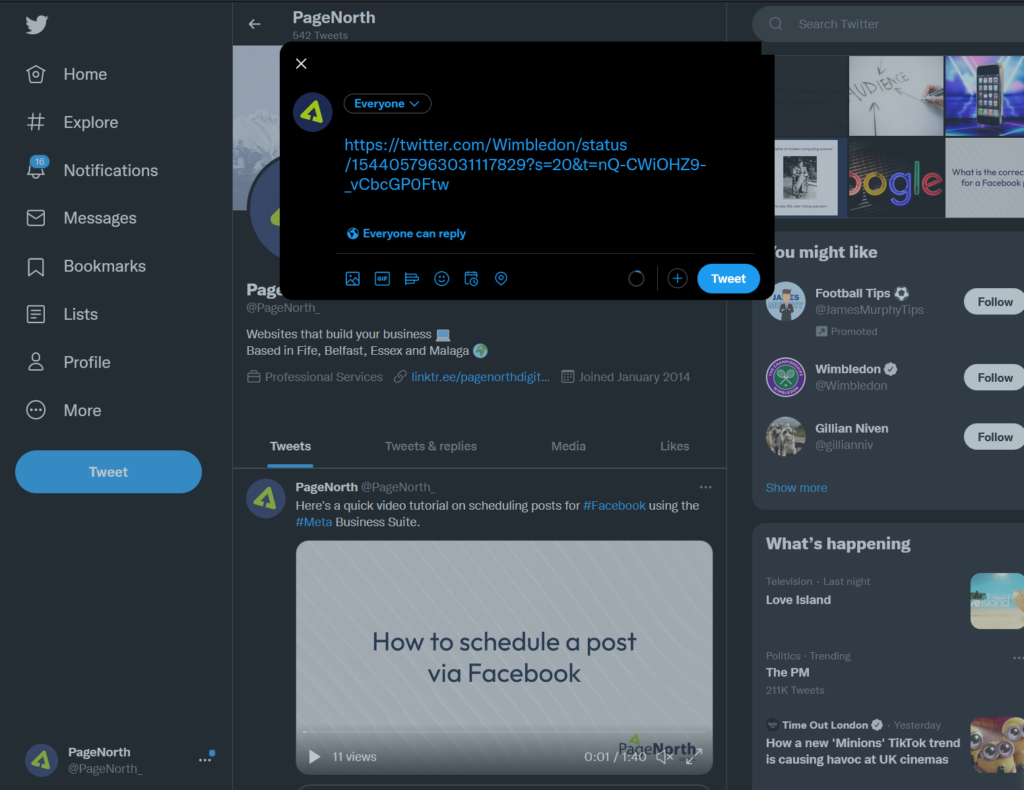 Write your own caption before the link, we've again just used "Great rally, superb tennis."
Go to the end of the link and delete everything back to and including the question mark: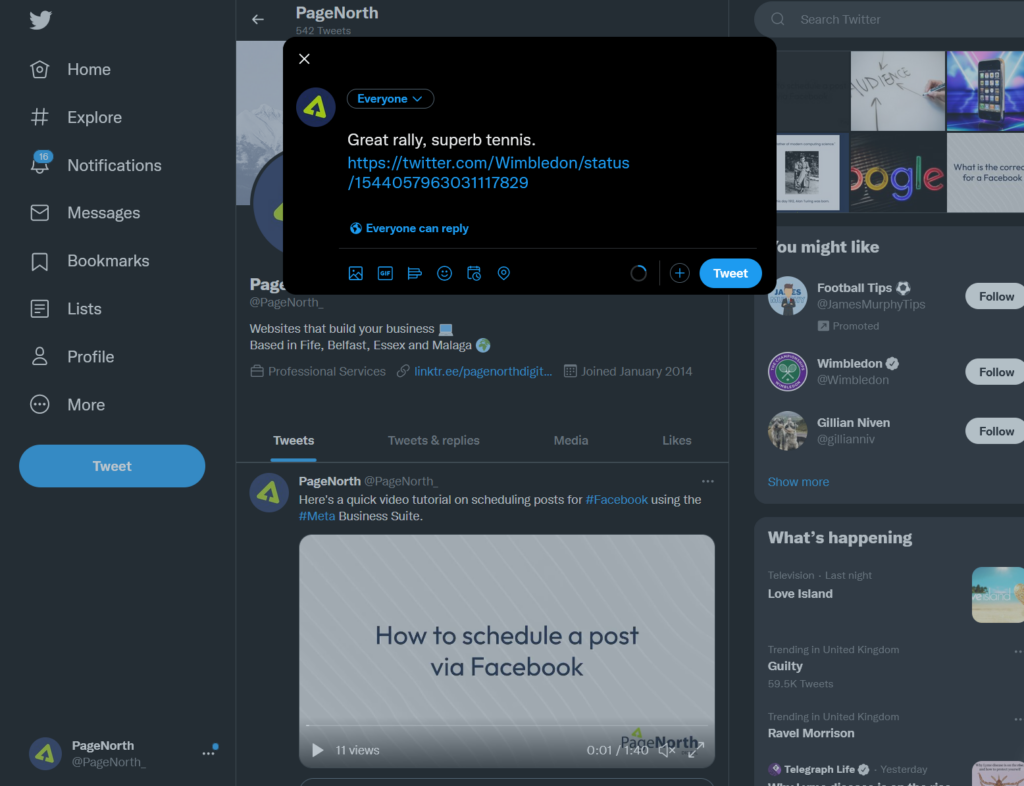 Now add /video/1 to the end of the link: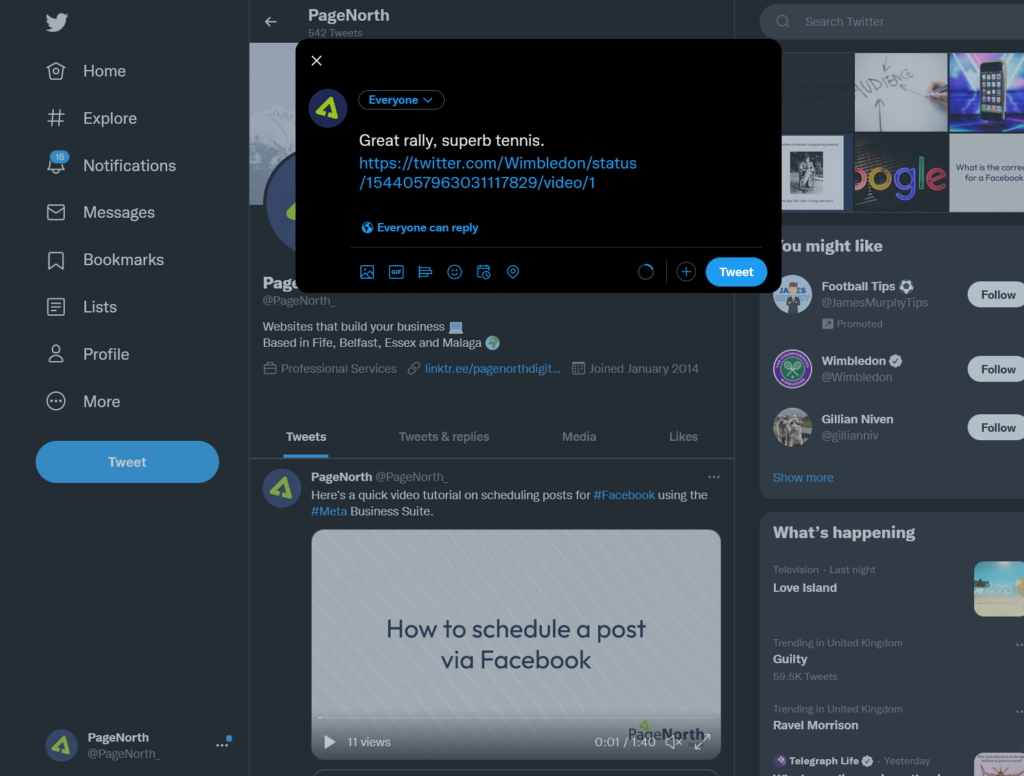 Lastly, click on 'Tweet' and this is how it will look: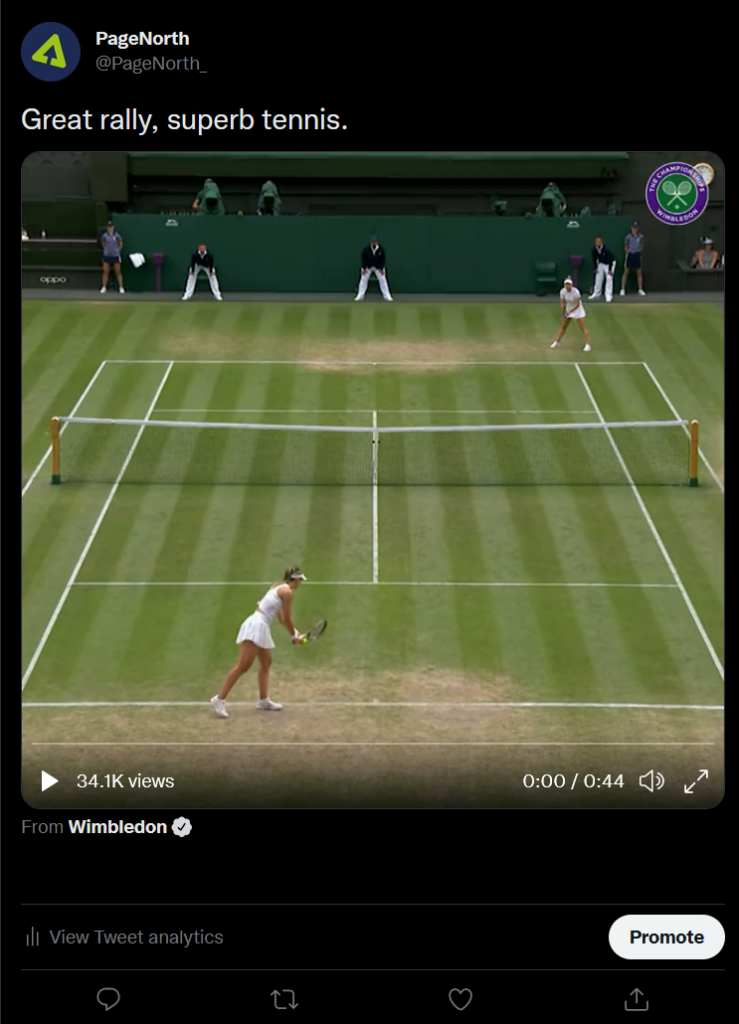 Isn't that SO much cleaner, neater and straightforward?
The focus is now on your caption and how it corresponds to the footage, there's no clutter to distract or dilute.

Here's the tweet that we used, go ahead and try it for yourself:

https://twitter.com/Wimbledon/status/1544057963031117829?s=20&t=2dIrRSQX4XBMaY-pVgfbTw

Do you need a hand with social media for your business? We want to help, contact our team for more information.