Your website will set the tone and allow prospects to get an idea of who you are and what you do, but your identity will change and evolve with time.
This means that if your website was created to reflect your business years ago, it may not do its job now.
At PageNorth, we offer managed website services, so that you can update your website regularly, but if you don't have a managed website and opted for a one-time service, then your website may need to be updated.
So, what are the signs to look out for when it comes to needing a website refresh?
Outdated design and content
We always aim to create a website that looks timeless, but small updates are essential to keeping it visually appealing to your users.
Take a look at your competitor's website, or any businesses in the same industry, you'll start to see some trends and get inspiration for what you do and don't like.
An outdated website can cause a sense of distrust among the users, as an older site will often be less safe and secure.
It also seems unprofessional, making it less likely that users will want to convert on your site.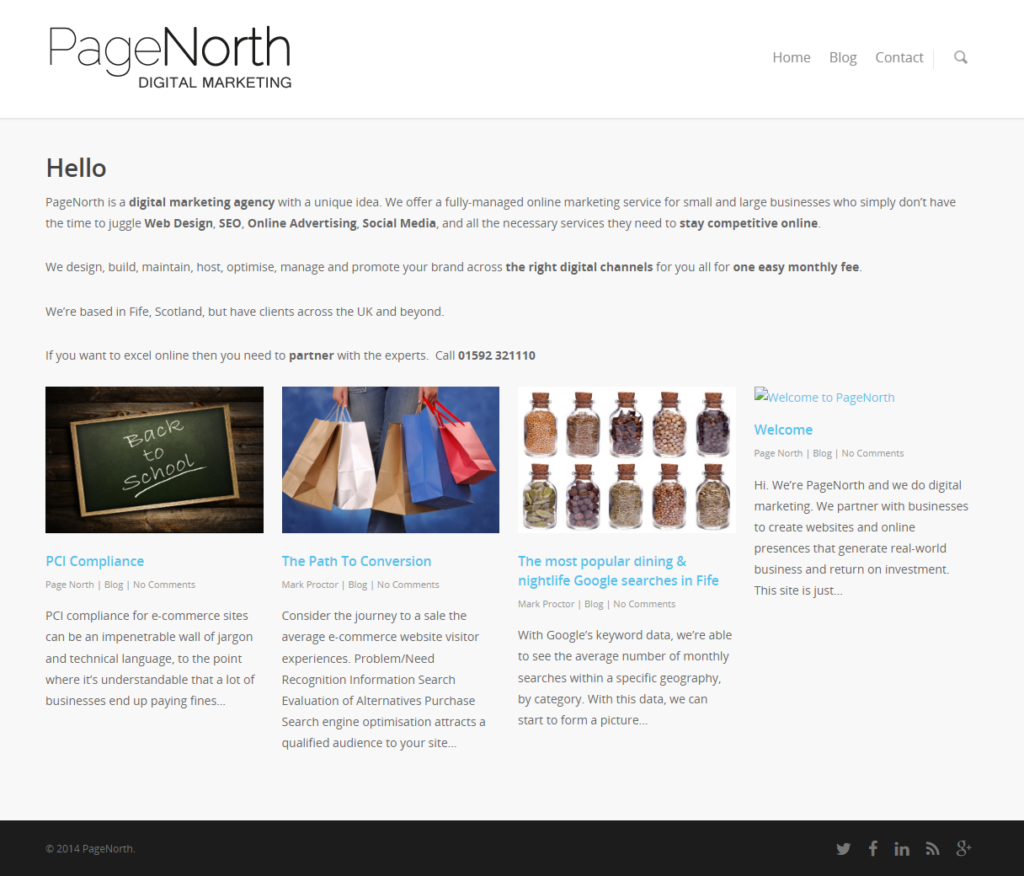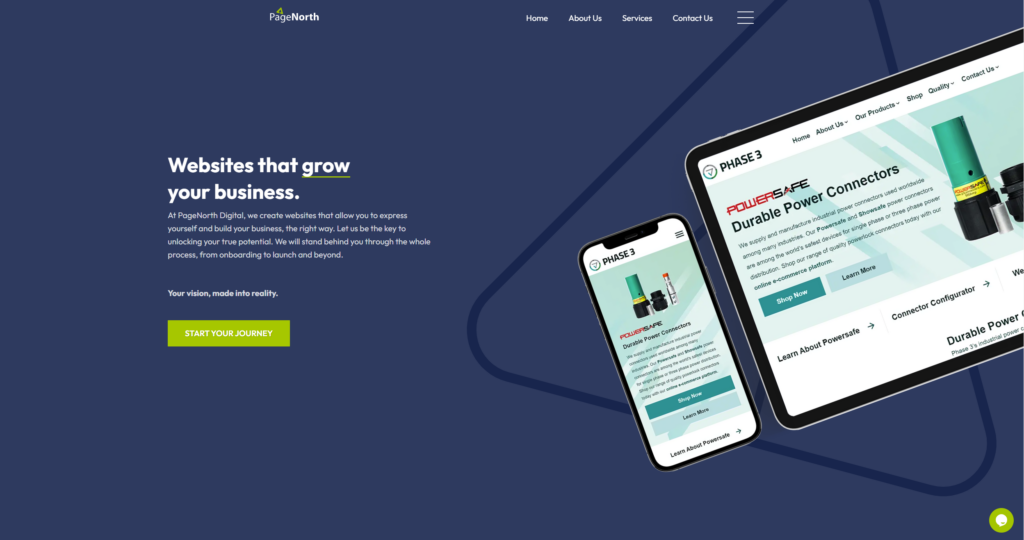 As you can see there, our current home page looks a lot more modern, professional, and attractive, compared to our home page in 2014.
Outdated web design will also struggle to be responsive and compatible with a range of devices.
Your content must also reflect your business's current truth, and not showcase incorrect information.
If your website content is all obviously dated, old, and incorrect, then users will be wondering if you're even still in business, not thinking about getting in touch or making a purchase.
Has security risks
Security is so important when it comes to your website, for you and your users.
Even though it is so important, it is often overlooked and can cause you many issues.
A cyber attack on your website can expose customer information, which violates data protection laws and will make them lose trust in you, and it can compromise private business information.
If you haven't checked, we recommend getting a security audit done on your website to check for vulnerabilities or consider updating your website so it can be fixed in the process.
Slow site speed
Speed is everything when it comes to modern websites.
As 83% of online users expect websites to load in three seconds or less, and nearly 70% of users say that an eCommerce store's site speed impacts how willing they are to buy from them.
As well as users being more likely to bounce, slow loading times will also decrease your website's rank on search engines.
Any crawlers will index the load time of your web pages, and the quicker your website is, the more likely it is to show when somebody searches your keywords online.
There is a large range of causes for a slow website, including large images, videos, slow hosting, or excessive plugins.
Sometimes these issues can be fixed, but a full website redesign/build is the only salvation for some websites, that have simply gone too far.
To check your web page speed, you can use Google's free PageSpeed Insights tool.
If your score is below average, then having a chat with your current web provider or considering a redesign may be your best option.
Your SEO is lacking
If your website hasn't been updated much since launch, it's safe to assume that your Search Engine Optimisation (SEO) practices won't be up to current standards.
Your page titles, URLs, and content should all have relevant keywords, backed up by keyword research.
One great way to improve this is by having an SEO audit on your site, as this can tell you which areas you are lacking in and can provide valuable insights on how to improve.
When building and managing our websites, we will keep SEO in mind since without it, your website will struggle to rank, so this is something we can help you with.
Another thing that helps with SEO is having a blog on your website, every industry will have topics that can be discussed, so if you have the time creating blog content will help bring new users to the site.
So...
When you think about your website, you'll know whether you are happy with it or not.
There is a lot of anxiety that comes with redesigning your website or switching your website provider, but a good web agency will make this process simple.
We make switching to PageNorth easy, and when you are working with us, your website will be consistently monitored, managed, and updated with anything you want, at no extra price.
Learn more about our process and get in contact with our team to see how we can bring your website back to life.