"If you have a body, you are an athlete." - Bill Bowerman
'Blue Ribbon Sports' was founded on 25th January 1964 by University of Oregon athlete Philip Knight and his nationally recognised track and field coach Bill Bowerman. 'BRS' was the American distributor for Onitsuka Tiger - the Japanese shoemaker better known today as ASICS.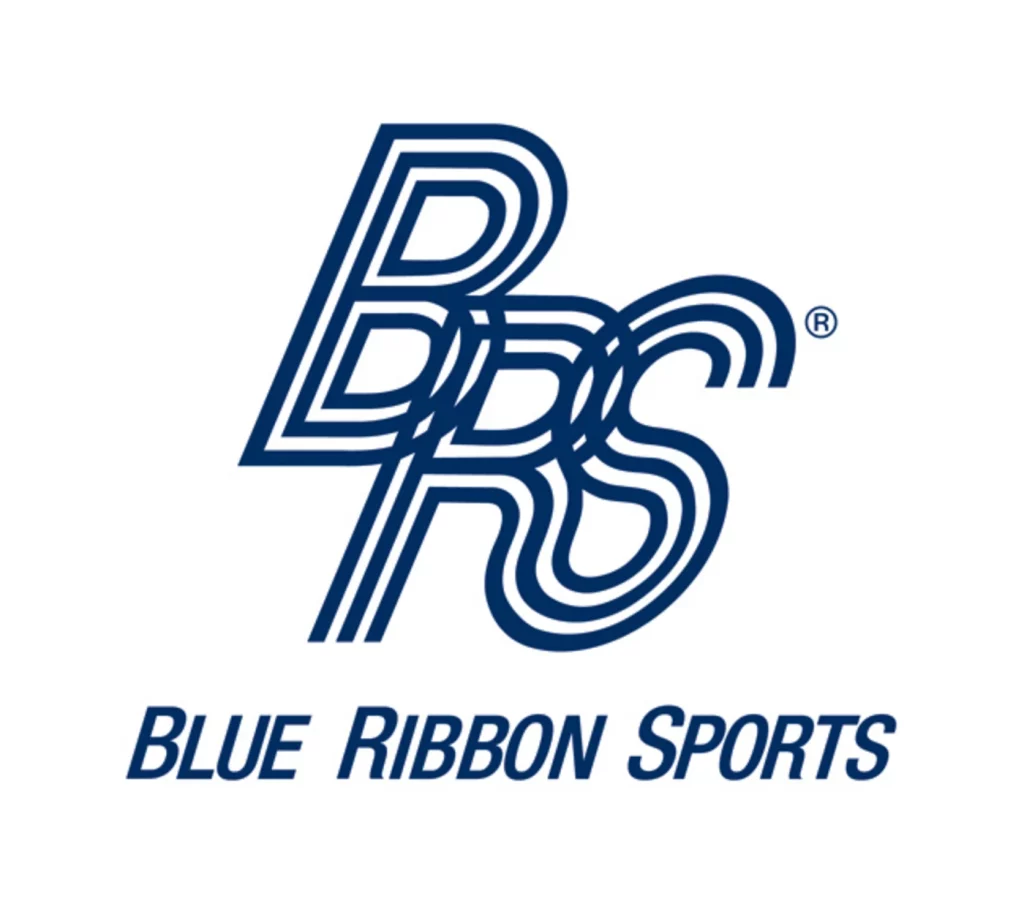 The early days saw most of Blue Ribbon's sales occur at track events out of Knight's automobile.
In their first year, in a market dominated by Puma and Adidas, Knight and Bowerman sold 1,300 pairs of Japanese running shoes grossing $8,000. By 1965, Blue Ribbon had a full-time employee and sales had reached $20,000.

Expansion
3107 Pico Boulevard in Santa Monica was the location for Blue Ribbon's first retail store in 1966 meaning that employees no longer needed to sell inventory from the back of their cars.
Continued growth and strong mail-order sales saw them expand retail and distribution operations to Wellesley, Massachusetts in 1967.
During the whole time, Knight and Bowerman continuously experimented with training shoe technology with the aim of developing comfortable, affordable and safe trainers to improve performance.

By 1971, the Blue Ribbon and Onitsuka Tiger deal was nearing an end. It dawned on the founders that their future lay in manufacturing as well as distribution and direct sales.
Bowerman placed rubber in his wife's waffle iron to create a new lightweight sole for trainers that would grip. This resulted in 'Moon Shoes' due to the resemblance of the waffle-patterned tread to astronaut footprints left on the Moon.
Now prepared to launch their own footwear line, they just needed a name and a distinctive logo for the side of their trainers.
Onitsuka Tiger had several names before changing to ASICS in 1977.

Anima Sana In Corpore Sano is a Latin phrase meaning 'a sound mind and body'.

Since 1977, the name Onitsuka Tiger, or just Tiger, was kept as a sub-brand of ASICS.
---
In 1971, Philip Knight was still an accounting instructor at Portland State University. He was teaching a class when he heard graphic design student Carolyn Davidson talking about not having enough money to take an oil painting class. He offered her $2 per hour "to letter some signs".
Knight wanted something "inspired by the Adidas brand" to convey a sense of speed and movement.
She suggested an alternative to founder Knight's idea for a brand name - 'Dimension 6'. Named after the Greek goddess of victory, Nike Inc. was born.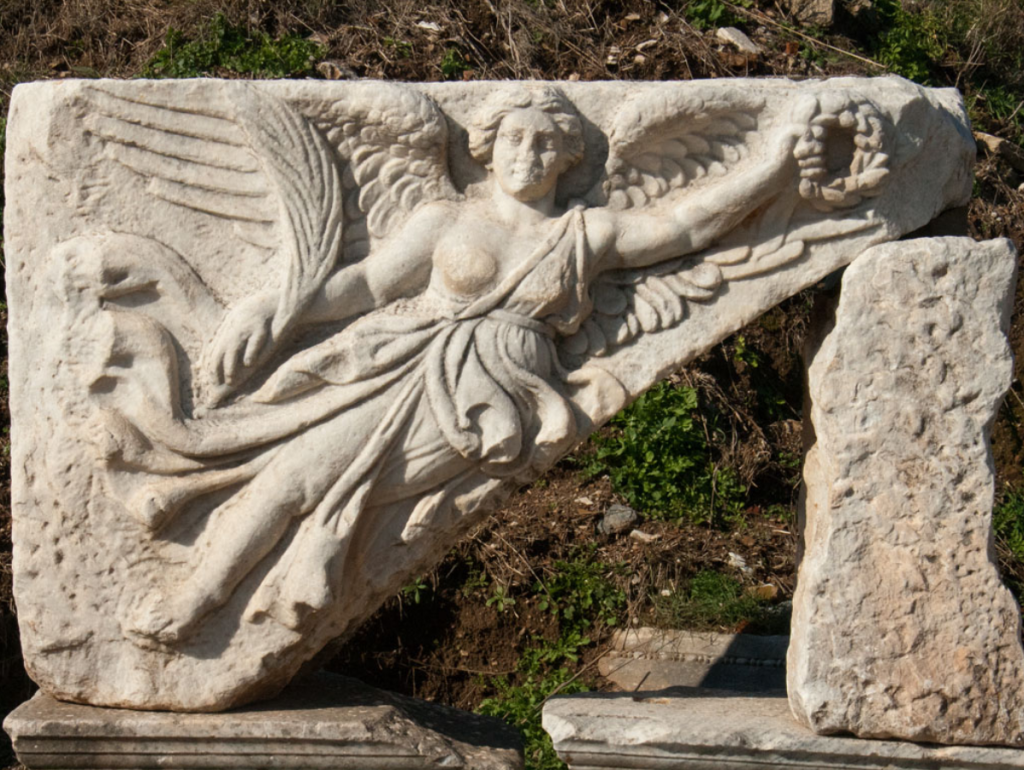 In Greek mythology, Nike was known for her flight, speed and wingspan, she was thought to deliver strength to warriors on the battlefield.

Borrowing the mythological attributes, Davidson crafted curved lines reminiscent of a wing by fashioning a curved checkmark depicting an arc of movement. She overlayed tissue paper with logos atop shoes to test the look.
Davidson submitted six variations of the new brand to Knight and executives Bob Woodell and Jeff Johnson.
Swoosh

Knight needed a logo immediately, he was under deadline pressure from suppliers in Mexico waiting to print the Nike logo onto shoeboxes. Although he wasn't enamoured with the 'Swoosh' logo initially, he accepted that it might win him over in time.
Derived from 'whoosh', the Swoosh name was onomatopoeia for the sound conveying wind whistling i.e. high speed.
Giving it a rather cluttered appearance, the logo had the lower-case wordmark 'nike' in a cursive serif typeface. It imitated handwriting over a hollow space inside the Swoosh.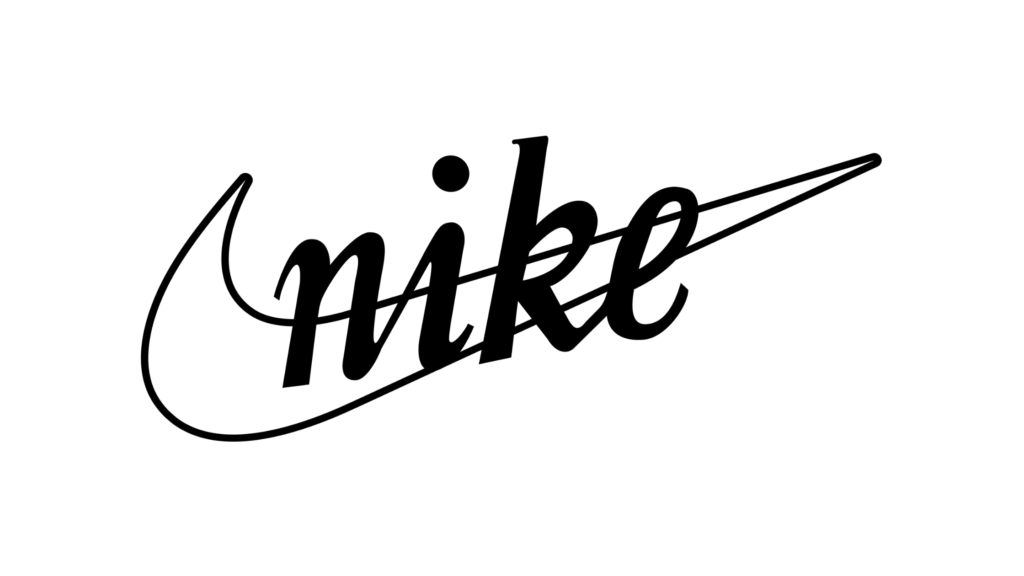 Davidson maintains that she doesn't know how long she worked on the designs, but she charged for 17.5 hours and the invoice total amounted to $35.
The Swoosh was first used on 18th June 1971 and became the official mark of Nike when it was registered with the U.S. Patent and Trademark Office on 22nd January 1974.
1972 saw the first line of Nike trainers introduced.
The Swoosh made its consumer debut on the Nike Cleat, one of the first-ever shoes from the brand.
Mark Covert, placed seventh in the 1972 U.S. Olympic Trials Marathon in Eugene, Oregon, became the first person to cross a finish line in Nike trainers. He was wearing the famed Waffle Racer, but consumers couldn't get their hands on that model until 1973.

Produced in time for the Mexico Olympics in 1972, the Nike Cortez was an early adopter of the Swoosh.
1972 also saw the birth of Nike Basketball with The Nike Bruin. The first-ever endorsement deal with Nike also happened in this year with Romanian tennis star Ilie Nastase.
The first high-top Nike shoe adorned with the Swoosh was the Nike Blazer in 1973.
In 1976, Nike hired Seattle-based John Brown and Partners as its first advertising agency. The following year, the agency created the first Nike brand ad. Entitled 'There is no finish line', no Nike product was shown.

Futura italic
The Davidson logo design was used until 1978. The font was changed to capitals in bold Futura italic letterforms that locked up with the edge of 'E' running into the Swoosh's tail.

The spacing was tightly kerned for a bold and impactful appearance.
The new geometric shape was now more fluid and indicative of movement and speed. Enhancing the elegant boldness further, the letter K was slightly slanted for an aerodynamic and distinctive feel.
Overall, the Nike logo was now tidy, clean and far more effective. The minimalistic sans-serif type looked straightforward and energetic to reflect the brand's core values.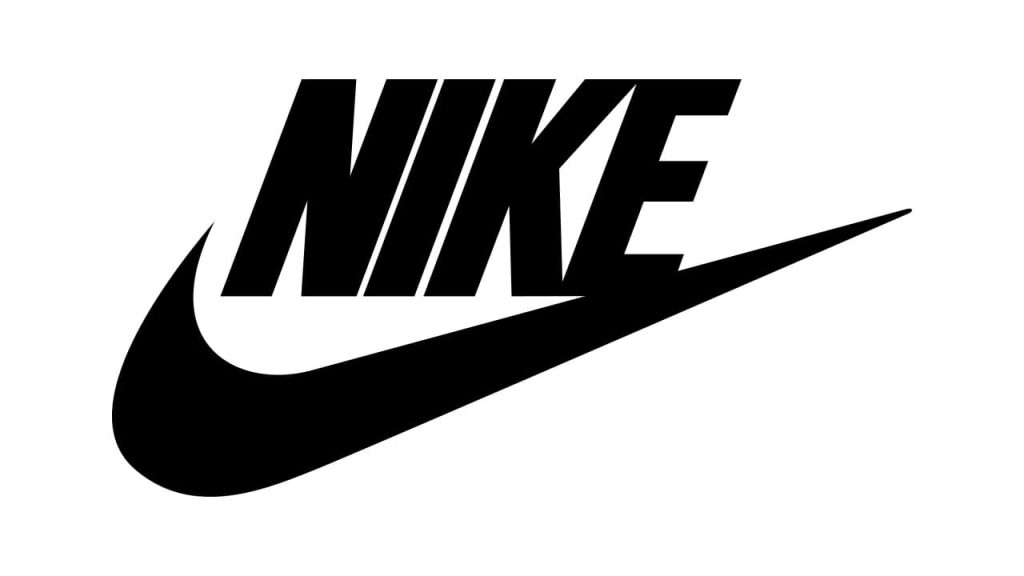 1978 would also see Nike release its trademarked 'Air' technology with its new Tailwind shoe. By 1980, Nike had attained a 50% market share in the U.S. athletic shoe market.
Launching the 'Air Jordan' brand in 1984, Nike signed what would become their biggest and most successful endorsement deal with Michael Jordan.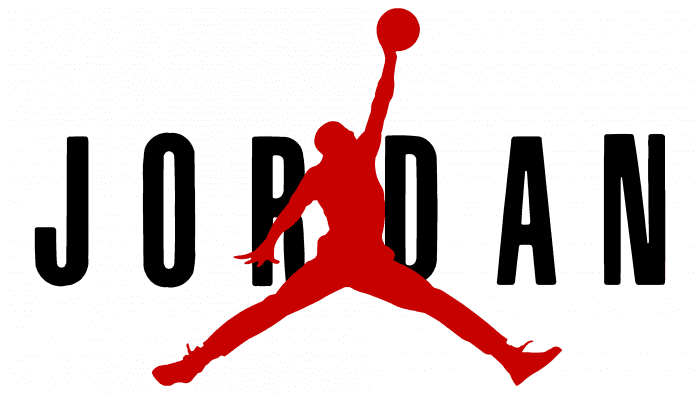 80-year-old Walt Stack featured in Nike's first 'Just Do It' advertisement which debuted on 1st July 1988. Produced by Wieden+Kennedy, they'd go on to be Nike's primary advertising agency.
It was agency co-founder Dan Wieden who coined the 'Just Do It' slogan. He credits the inspiration to the last words spoken by murderer Gary Gilmore before his execution - "Let's do it".
The 'Just Do It' motto in Futura Bold - designed to stimulate athletes into action, new accomplishments and achievements - would go on to frequently appear alongside the Swoosh.

By the mid-90s, the impactful Swoosh had heritage - a timeless, minimalist simplicity and memorability. Nike no longer needed to include its name in the emblem to make it instantly identifiable – it was known the world over.
The 'Nike' wordmark would appear in Futura Bold on top of the logo until 1995 before the company name was removed completely. As the only element left, the Swoosh was now the sole company identifier – a powerful move.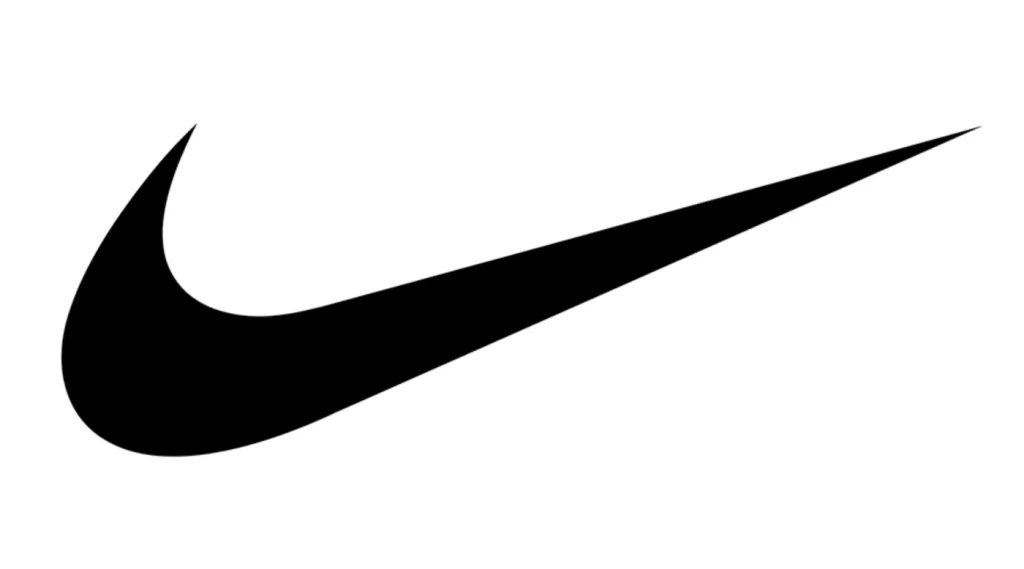 While outsourcing production to cheap foreign contractors, Nike had shifted its focus almost entirely to branding and marketing as a way to sell a lifestyle. "There is no value in making things anymore. The value is added by careful research, by innovation and by marketing" according to Nike co-founder Philip Knight.

On Christmas Eve of 1999, co-founder Bill Bowerman passed away aged 88. He'd reduced his role with the company in the late 1970s and passed down his stake in the company to other employees.

Philip Knight once said of Bowerman's importance, "If coach (Bowerman) isn't happy, Nike isn't happy."

Biggest sports brand in the world
Today, Nike is still owned by founder Philip Knight. His son Travis is on the Board of Directors.

Nike is the biggest sports brand in the world with an estimated market cap of over $230 billion - more than double the net worth of Adidas in second place.
Cristiano Ronaldo, Tiger Woods, Michael Jordan and Roger Federer are just a few of the famous names to have had endorsement deals over the years.
As for Carolyn Davidson, she continued to design for Nike until 1975. Once graduated, Davidson was a work-from-home freelance designer.
The success of the Nike logo meant that the company could continue to reward her over the years. In 1983, Davidson went to a company lunch where she received a diamond gold Swoosh ring and some of her own company shares.
Keeping it simple
Nike has frequently experimented with the wordmark, the 'Just Do It' tagline and the Air sub-brand. The colours have varied and the logo was within a square from 1985 to 1995, but the central Swoosh logo has remained consistent throughout the decades.

In 2022, America dominates the logo landscape. Apple, McDonald's, Coka-Cola, Google, Facebook, Instagram, Visa, Disney, Microsoft, Amazon and Starbucks are all instantly recognisable global brands.
More than half a century after its creation, however, the famous Nike Swoosh is arguably the most famous, enduring and trusted brand on the planet.

When it comes to logo design, the Swoosh is a prime example of why keeping it simple is the number one consideration.
Does your company need a logo? Click HERE to check out the graphic design and logo services on offer from PageNorth Digital.