Social media marketing should be an integral part of any marketing strategy as so much of our lives are online nowadays.
If you want to read over our last social media blogs, you can learn all about Instagram and TikTok.
Today, however, the topic is Facebook.
Facebook is the most popular social media platform in the world and one that most are already acquainted with, but why? 
Background
Mark Zuckerberg, a Harvard student at the time, had developed a site called 'FaceMash' using photos of Harvard students' faces. It allowed users to rate them based on attractiveness by comparing the pictures.
Putting aside the moral issue, the site violated Harvard's privacy policy as the pictures were student ID photos that had been stolen by breaching the school's security system.
It was shut down quickly, but Zuckerberg was let off with merely a slap on the wrist.
Using his experience and knowledge from this failed project, the idea came to him: a site for Harvard students to communicate and socialise online (although Cameron and Tyler Winklevoss claim that he copied their idea and some of the code they'd paid him to create).
Not long after, in February 2004, Facebook (known as 'thefacebook' at the time) was founded by Mark Zuckerberg, Eduardo Saverin, Chris Hughes and Dustin Moskovitz. 
As the site was intended for and founded by Harvard students, word of mouth spread. In under 24 hours, around 1,200 students had signed up.
Within a month, about half of all Harvard students had a profile. It then began to spread to other colleges, not staying exclusive to Harvard was the first step on the journey Facebook has taken to be where it is now.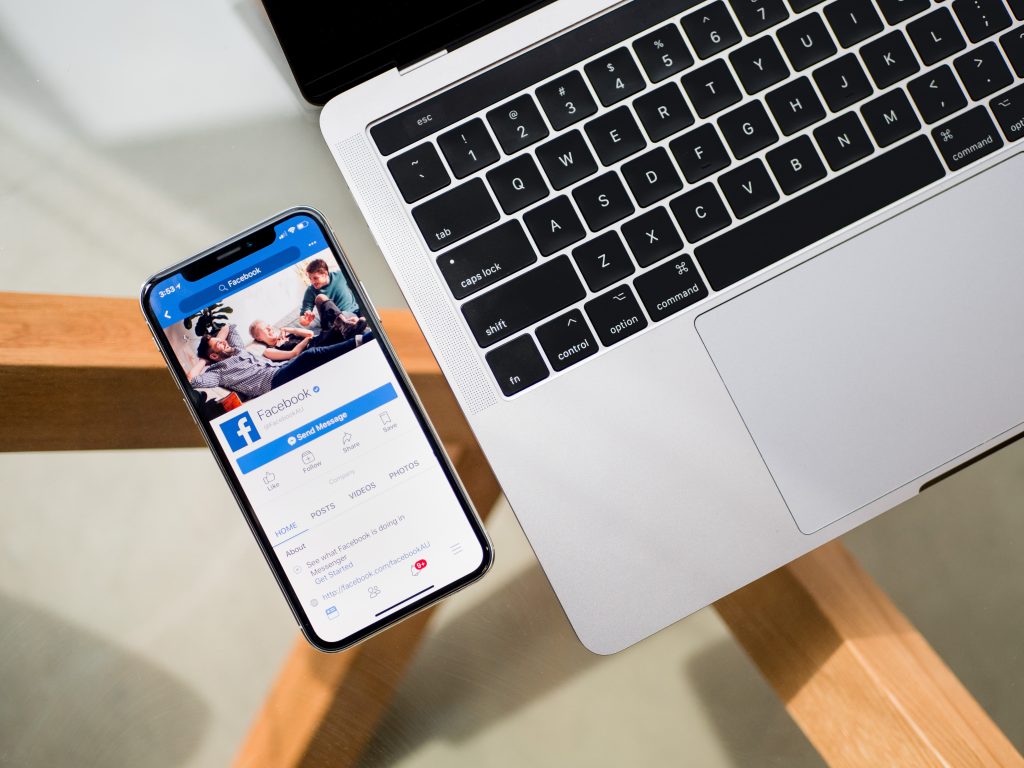 Mark Zuckerberg explained his reasoning for creating Facebook on Freakonomics Radio in 2018. 
"I was just trying to help connect people at colleges and a few schools."
"That was a basic need, I looked around at the internet and there were services for a lot of things that you wanted.
"You could find music, you could find news, you could find information, but you couldn't find and connect with the people that you cared about - which as people is actually the most important thing. So that seemed like a pretty big hole that needed to get filled."
From student exclusivity to general public
By December 2004, Facebook had hit 1 million users.  
It had originally started for college students, but they decided to make it available to high school networks. In the same month, 'thefacebook' changed its name to simply 'Facebook'. 
By September 2006, anyone could join Facebook. In the months that followed, membership increased to 12 million users. 
The step from student exclusivity to general public could have gone badly - the original objective was now lost - but by this point, the site had evolved and wasn't considered a resource or a student hub - it was a young, fresh and cool social media platform.

2.91 billion monthly users
Facebook continued to grow, adding new features and buying other companies, including Instagram and WhatsApp. 
Facebook now has 2.91 billion monthly active users, 2.75 billion of that are mobile users. Considering that it was originally developed for desktop, this development is an important one.  

Facts and statistics 
75% of Facebook users visit a local business page at least once every week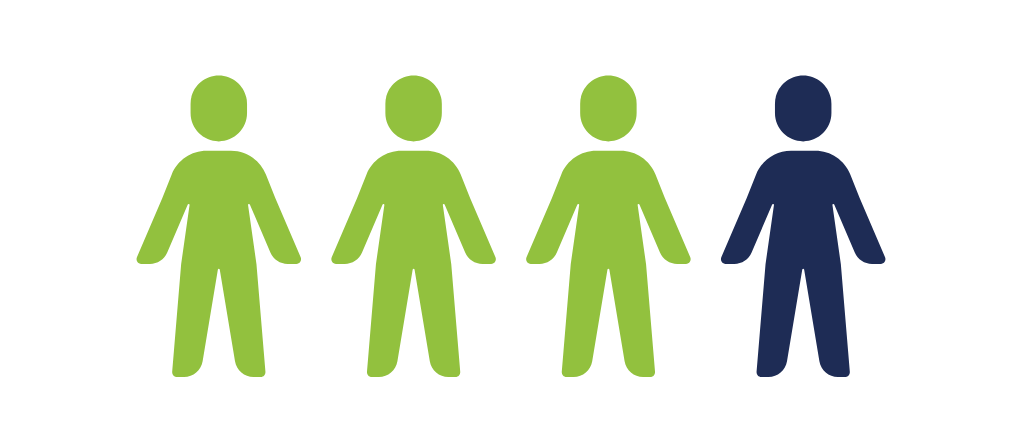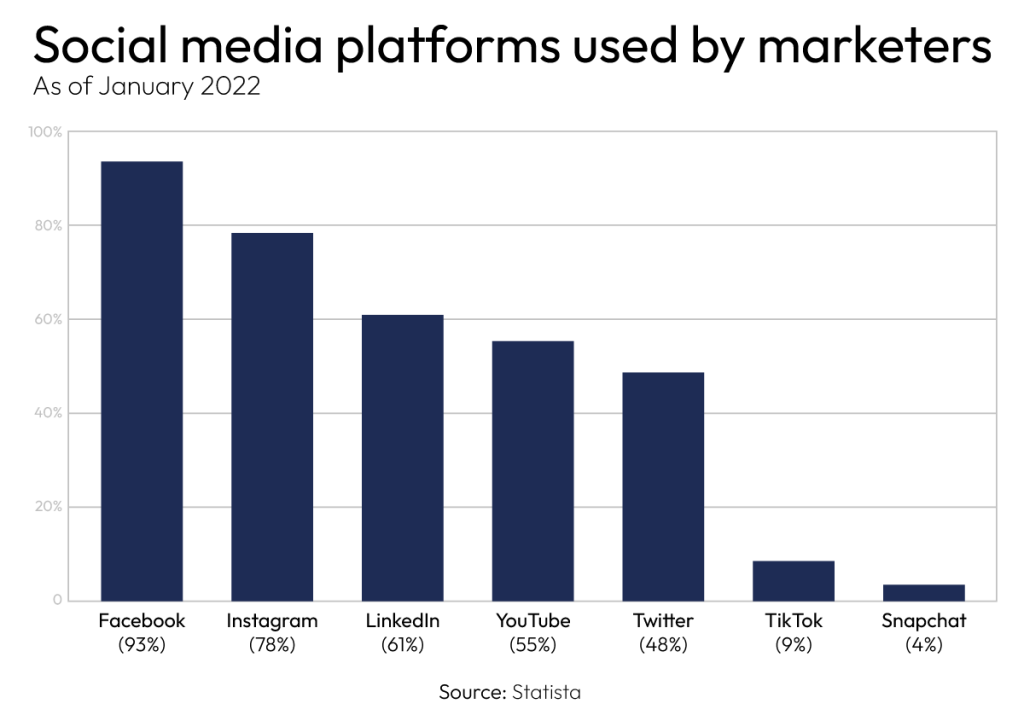 Overview
Facebook is the most popular social media platform, so including it in your social media marketing plan is certainly a good idea. 
With the user demographic having so much range, you have to work with the algorithm to put your content in front of the right people. Once you master that, Facebook is a great place for your business to be.
It's a stable platform offering features such as the Meta Business Hub which makes marketing and advertising much easier for users.
Are you struggling to make a social media marketing plan for your business? We want to help, contact our team for more information.
Initially, this article was going to be a simple study of the Levi's 'Batwing' logo. But to appreciate the heritage behind the world's most famous clothing brand, the history is important.
Part one begins nearly 300 years ago.

J. Strauss Brother & Co

Loeb Strauss was born into an Ashkenazi Jewish family on 26th February 1829 in Buttenheim in the Franconian region of the Bavarian province of the German Confederation.
He was born to Hirsch Strauss and his second wife, Rebecca Strauss, nee Haas. Loeb had three older brothers and three older sisters.

In 1846, his father succumbed to tuberculosis (he and his first wife, Madel, are buried in the Buttenheim Jewish Cemetery).

Loeb's mother, Rebecca, married her brother-in-law, Lippmann Strauss. The whole family moved into his house, but he died just three months later.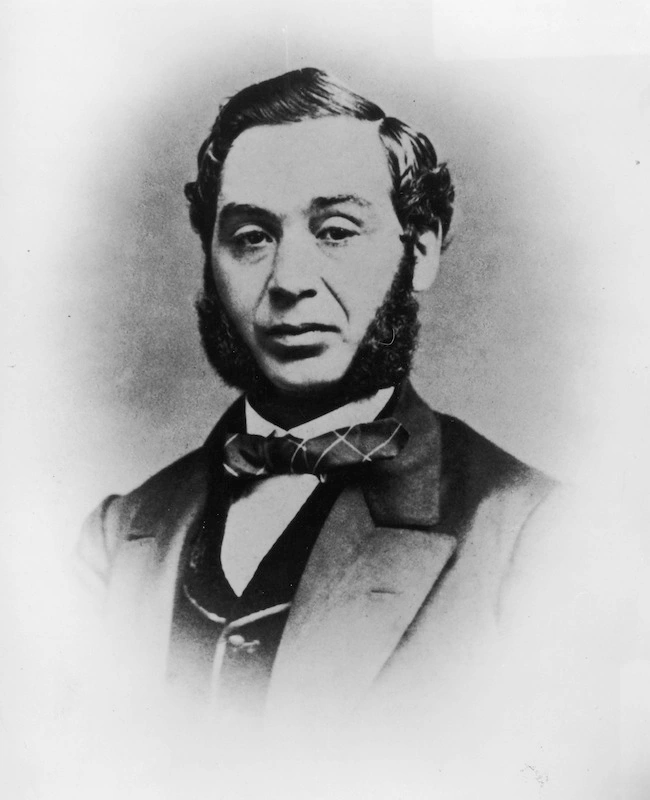 Loeb worked as a merchant in Bavaria until 1848 when, due to harsh Anti-Semitic laws and violence, his mother purchased he and his sisters four tickets on a German boat bound for the New York East River pier.

Loeb's two older half-brothers, Jonas and Louis - who had emigrated circa 1836 – had established a wholesale dry goods business called 'J. Strauss Brother & Co.' at 108 Liberty Street in Lower Manhattan.
Loeb walked New York's streets as a peddler selling goods door to door and into the surrounding towns.

Strauss Brothers products included shoes, hats, vests, coats, pants, buttons, fabrics, trims, sewing goods, blankets and kettles.

In 1850 Loeb Strauss changed his name to Levi.

San Francisco
Three years later, Levi became as US citizen when his brother Louis signed his paperwork. At the time, the Strauss family resided at what was then called 165 Houston Street and was listed in the New York Directory as both the residence of Jonas Strauss and J. Strauss & Brother Dry Goods.

Levi continued to learn family the trade and polish his English by selling his brothers' supplies in Louisville, Kentucky.
In the 1940's, David Stern immigrated from Bavaria to New York before settling in San Francisco where he was joined by his brother-in-law Levi in February 1853.
It was the high peak of the frenzied California Gold Rush that started in 1848. The next year, hopeful prospectors, known as 'forty-niners', poured into the area.

This massive polyglot migration transformed the state's landscape and population. Levi had been sent there to scout out a larger location for the family merchandising company – a show of confidence in his business ability by his brothers.
Early San Francisco was known as the 'instant city' because it was a city of tents and shacks that grew prodigiously, burned down and grew up again.
A lack of military and police presence created a wave of crime in the 1840s, but by the time Levi arrived, the city was the backbone of the gold mining region.
In 1858, he was listed in the San Francisco Directory as a co-owner of the company under the name 'Strauss, Levi (David Stern & Levi Strauss) importers clothing etc. 63 & 65 Sacramento St'.

Stern served as its manager and Strauss as its sales manager.

Levi Strauss & Co.
In 1860, working as the West Coast representative of his family's firm, the company was renamed as 'Levi Strauss & Co.'

It sold shovels, picks, lanterns, pots, pans, shoes, long johns, shirts, blankets, bedding, combs, purses, handkerchiefs, rolls of fabric and imported items (delivered from his brothers in New York) and dungarees to sell in the small stores opening all over California and other Western states to supply the rapidly expanding communities of gold miners and other settlers.

The dungarees were usually made out of blue canvas. The hard-wearing overalls were from a sturdy fabric called serge, made in Nimes, France.

Originally called serge de Nimes, the fabric later became known as 'denim'.

By 1866, Strauss had moved his company to expanded headquarters at 14 - 16 Battery Street in San Francisco where it would remain for 40 years.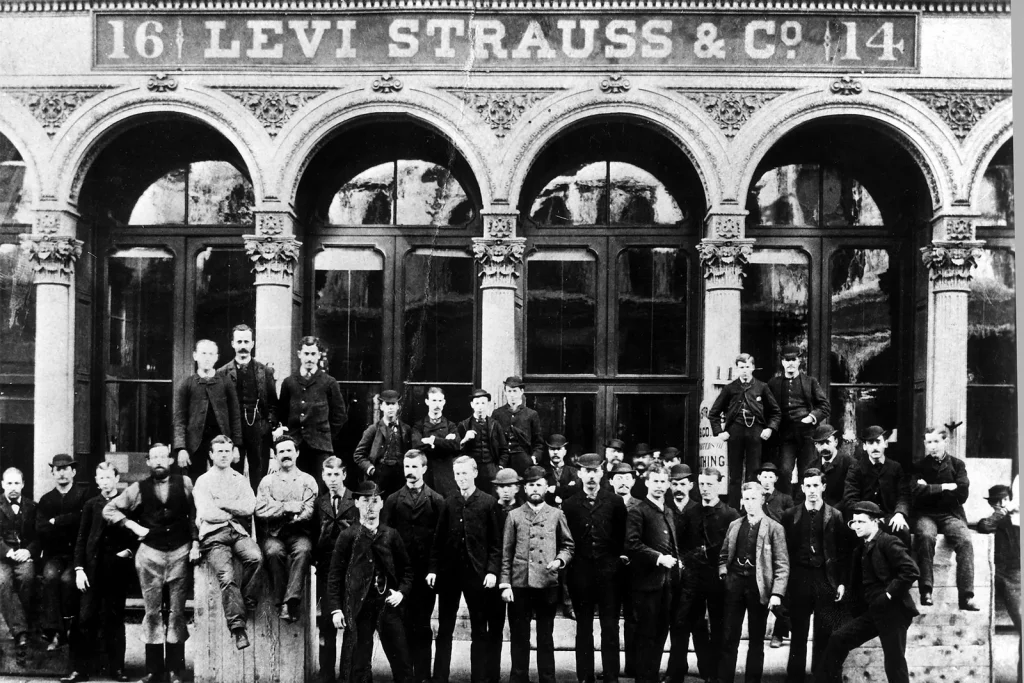 As business increased, Levi became a well-respected businessman. He involved himself in politics, community events, real estate, business opportunities and, in particular, philanthropic work.
His good reputation grew along with the dry goods business.
Rivited waist overalls
Jacob Youphes was born in 1831 in Riga, Latvia (then part of the Russian Empire). A trained taylor, he immigrated to America in 1854 and changed his name to Jacob W. Davis (commonly known as JW).

In June of 1868 he settled in the small railroad town of Reno, Nevada. He invested his money in a brewery, but lost it all.
By 1869 he had opened a tailoring shop on Virginia Street.
He dabbled in panning gold and ran a cigar shop for a short time. He also made tents for prospectors, horse blankets for teamsters and wagon covers for stagecoach companies.

Davis frequently purchased bolts of denim cloth and duck canvas (a heavy cotton) from Levi Strauss & Co.'s wholesale house to make hard-wearing clothes for miners. But the miners were constantly coming back for repairs: the fabric held up, but the stitching at stress points did not.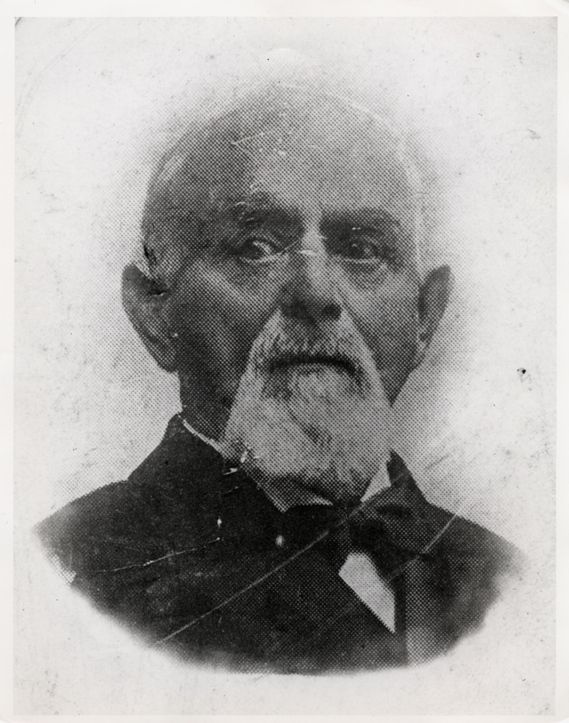 In late 1870, the wife of a local woodcutter wanted a pair of work pants that her husband couldn't destroy. She visited Davis' shop in Reno looking for help.

She paid him $3 in advance for white duck pants and told Davis that she wanted them made as strong as possible.
He made a pair of 'waist overalls' (as they were called back then) out of tent material with pockets that could hold tools. To reinforce the stitching, he chose rivets which were normally used for horse blanket straps.

It was a 'eureka' moment.

US Patent No. 139,121
By 1871, Davis was routinely using rivets on the overalls he made - first on duck pants, but denim soon thereafter.

Within eighteen months he had made and sold two hundred pairs of the riveted pants and was beginning to be imitated by other tailors.
In July 1872, Davis sent Levi Strauss a package that contained two pairs of overalls - one pair made of 10oz duck cloth (purchased from Levi Strauss & Co.), the other made of blue denim cloth.
Rivets were placed in the pockets and seams to strengthen the pants. They were in high demand and selling faster than Davis could produce them, he knew he'd hit upon a money-maker.
Davis wanted to patent the idea of riveting the waist overalls because he was afraid that someone would steal the idea.
---
The word 'jean' started in the 1800s in reference to a twill cotton cloth used for trousers. But the textile soon became conflated with the garment it was commonly used for.
Others speculate that when tent canvas was replaced with a heavy blue denim material called 'genes' in France, the word became 'jeans' in America.
---
Most of the risky prospectors of California gold mining became bankrupts. Levi was one of the wise moneymakers who provided goods and services to the miners, ranchers, farmers, cowboys and lumberjacks of California.

By the 1870s, Levi Strauss was famous and wealthy. He was already manufacturing durable work garments for miners, but they were made out of tent canvas.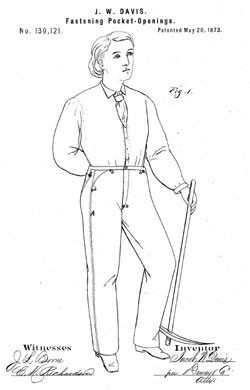 Because he didn't have $68 for a patent application, Jacob Davis wrote to Levi to propose a business partnership and to share the costs.

Five days after the package arrived, Levi asked his lawyers to produce a merchandising agreement.

With a partnership established, Jacob Davis and his family moved to San Francisco so that he could begin work as a production manager at the Levi Strauss & Co. shop.
Filed on 9th August 1872, the full US Patent No. 139,121 was granted the following year in the name of Jacob W. Davis and Levi Strauss & Co. for 'Improvement in Fastening Pocket-Openings' on 20th May 1873. The patent described the invention as "a pair of pantaloons having the pocket openings secured by means of rivets."
Arcuate stitching
Ever the savvy businessman, Levi had access to the very best 90z denim available from Amoskeag Mills in Manchester, New Hampshire.

Waist overalls made of denim from the Amoskeag Mills was given the designation XX (extra, extra strong) as a mark of the highest quality. This was significant as it signalled to labourers and workmen that their waist overalls would protect them, last longer and therefore save money.

Initially, production was done by individual seamstresses from their homes.
Eventually, space was leased south of Market Street for a Levi Strauss & Co. factory creating work for fifty female sewing machine operators. They were required to bring their own Singer #2 or Grover and Baker #1 machine for steady employment.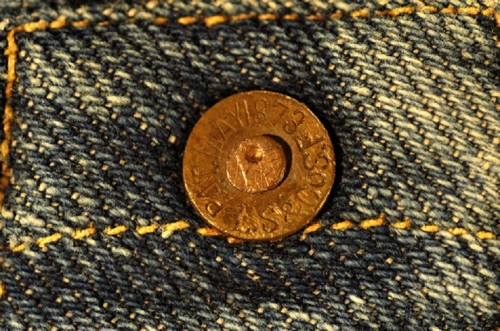 The first overalls had 11 rivets and were stamped with 'Pat May 1873 LS & Co SF' - the patent date, company initials and SF for San Francisco.

The overalls had one back pocket with the Arcuate stitching design (the same design they have today), a watch pocket, a cinch, suspender buttons and a rivet in the crotch. The rivets on the back pockets were exposed.
Evidence shows that the earliest waist overalls included a knife pocket on the rear outer of the left leg.

As these waist overalls were created before the invention of the double stitch sewing machine, the distinctive arcuate stitching on the pocket would have been stitched twice using a hand-mechanised, single stitch machine, giving it a unique character.
In the 1874 City Directory of San Francisco, Jacob Davis' occupation was listed as 'manufacturer'.

Philanthropy

The successful clothing business wasn't the only sphere of public life for Levi. He became a charter member and treasurer of the San Francisco Board of Trade in 1877.
He was a director of the Nevada Bank, the Liverpool, London and Globe Insurance Company and the San Francisco Gas and Electric Company.

In 1875, Levi and two associates purchased the Mission and Pacific Woolen Mills.
He was a Jewish community leader and a contributor to the Pacific Hebrew Orphan Asylum and Home, the Hebrew Board of Relief, San Francisco's Temple Emanu-el Sisterhood, the University of California and other civic and cultural institutions.
He was also one of the city's greatest philanthropists. Levi was a contributor to the Pacific Hebrew Orphan Asylum and Home, the Eureka Benevolent Society and the Hebrew Board of Relief.

In 1897 Levi provided the funds for twenty-eight scholarships at the University of California, Berkeley, all of which are still in place today.
He also gave money to the California School for the Deaf and helped to fund the annual gold medal awarded to the temple's best Sabbath School student.
Government contracts, prison uniforms for the state of California, the population explosion, cowboys, agriculture workers, miners and common laborers all added monetary value to the Strauss clothing business.
Even as his company and fame grew in size, Strauss insisted that his employees and relatives call him Levi, not Mr. Strauss.
The Two-Horse brand
David Stern died in 1875 in San Francisco. The company incorporated in 1890 with Levi Strauss as president, Jacob Stern as First Vice President, Sigmund Stern as Second Vice President, Louis Stern as Treasurer and Abraham Stern as Secretary.
In 1886, the iconic Levi's patch was created, depicting two horses failing to rip a pair of jeans in half. This simple, yet innovative, imagery was chosen to entice cowboys, farmers and workers who didn't speak English as a first language. Also, not everyone in the remote West was literate.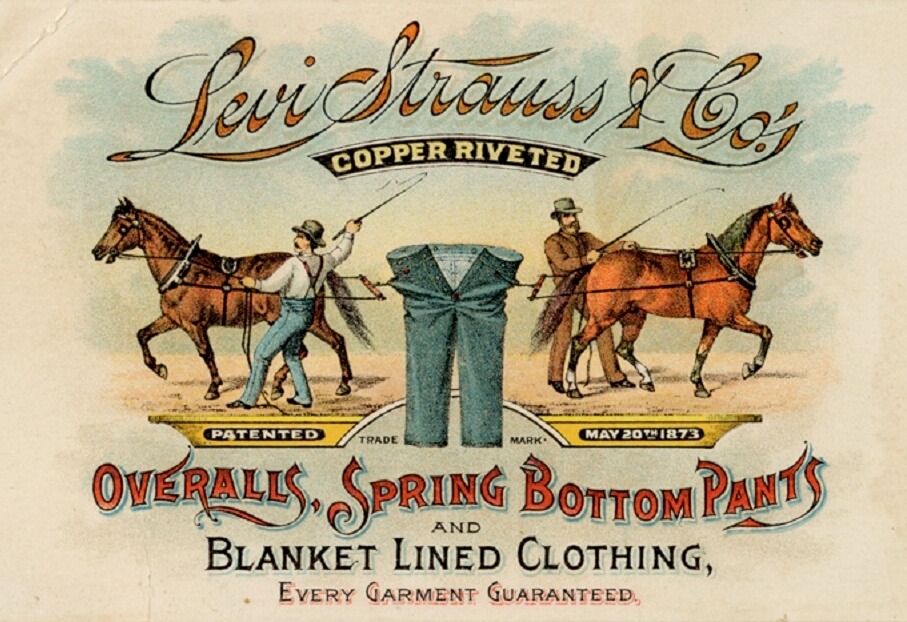 So successful was the patch that, for many years, Levi Strauss & Co. was simply known as the 'two-horse brand' until 1928 when the official brand name became 'Levi Strauss'.
The patch was also notable for having two white men in the image. Levi wanted to convey that no slaves were used in the manufacture if his clothing.
501
In 1890, the rivet patent expired and Levi was forced to think about how his products could stand out.
Lot numbers were assigned to the products that were being manufactured and '501' was used to designate the famous XX copper-riveted waist overalls. It's unknown why the number '5' was first given to the core range of Levi products, but items that started with a '5' were top-of-the-line.
The rationale for this rebranding is unknown, as is the reasoning behind the arcuate on the back pocket.
At the end of the 19th century, Levi was still involved in the day-to-day workings of the company. Levi and his nephews officially incorporated the company.
In 1901, another back pocket was added to the waist overalls (the red tab wouldn't come until 1936).

1906 earthquake and fire
In September of 1902, Levi started complaining of heart trouble. It seemed to pass and he spent time with family over the next couple days.
Levi died peacefully in his sleep on 26th September 1902 at his Leavenworth Street home. He was 73.

The City of San Francisco declared a business holiday so that everybody could attend the funeral at Temple Emanu-el and he was buried in Home of Peace Cemetery.
Levi's estate amounted to nearly $6 million, the bulk of which was left to his four Haas family nephews - Jacob, Louis, Abraham and Sigmund Stern. Donations were made to local funds and associations.
The company itself was left to the shareholders and his four nephews.
Many 17th century buildings in Buttenheim crumbled or were demolished, but one structure survived: the house where Levi was born. It's now a museum and today the facility greets 15,000 visitors a year.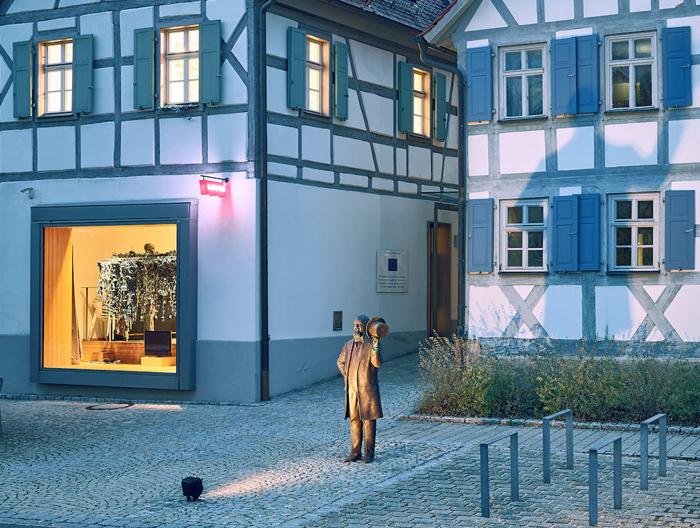 The 1906 earthquake and fire destroyed the headquarters and two factories of Levi Strauss & Co. The company extended credit to its wholesale customers so they could get back on their feet and back in business.
Employee salaries continued and temporary headquarters and a showroom were opened in order to keep employees working.
A new factory was built at 250 Valencia Street and new headquarters were erected on Battery Street.
In 1907, Jacob Davis sold his interest in the patent and the manufacturing to Levi Strauss & Co. but continued to supervise the factory until he passed in 1908 at the age of 77. He rests at the Hills of Eternity Memorial Park in Colma, California.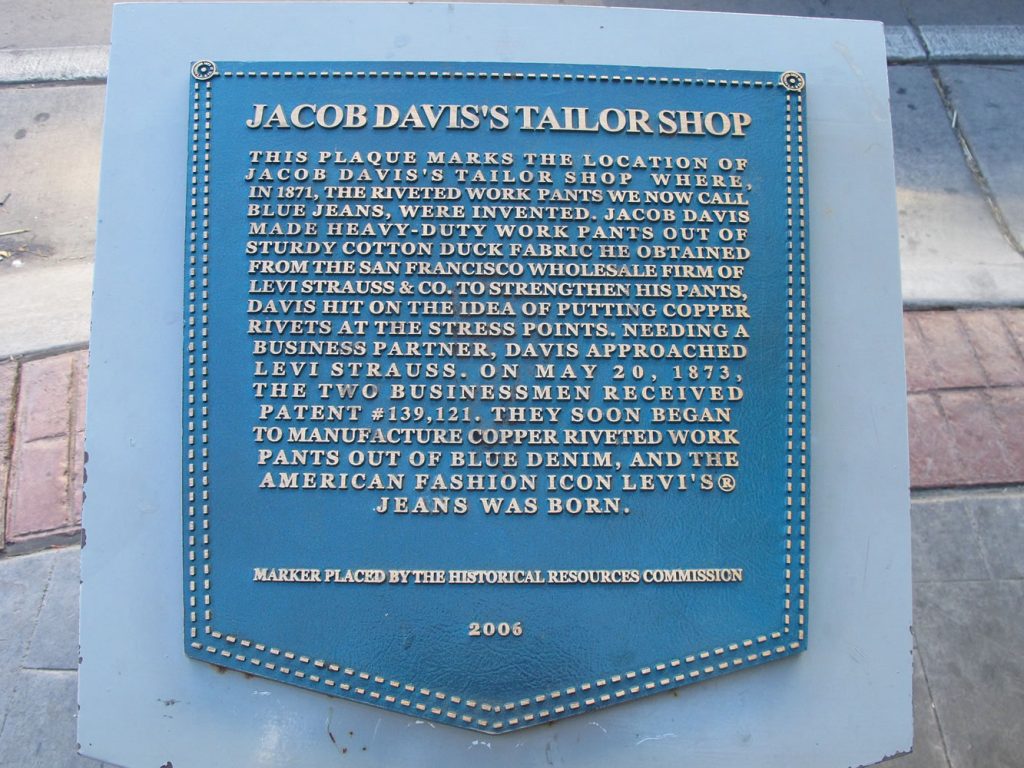 At the historic location of his tailor shop at 211 N. Virginia Street in Reno, the Reno Historic Resources Commission erected a plaque on 20th May 2006 to commemorate the fact that jeans were invented there.
His son, Simon, was eventually managing Levi Strauss & Co., rebuilding the company after the 1906 earthquake.
The story of the Levi's logo (part 2) will be available soon.

Does your company need a logo? Click HERE to check out the graphic design and logo services on offer from PageNorth Digital.
"If you have a body, you are an athlete." - Bill Bowerman
'Blue Ribbon Sports' was founded on 25th January 1964 by University of Oregon athlete Philip Knight and his nationally recognised track and field coach Bill Bowerman. 'BRS' was the American distributor for Onitsuka Tiger - the Japanese shoemaker better known today as ASICS.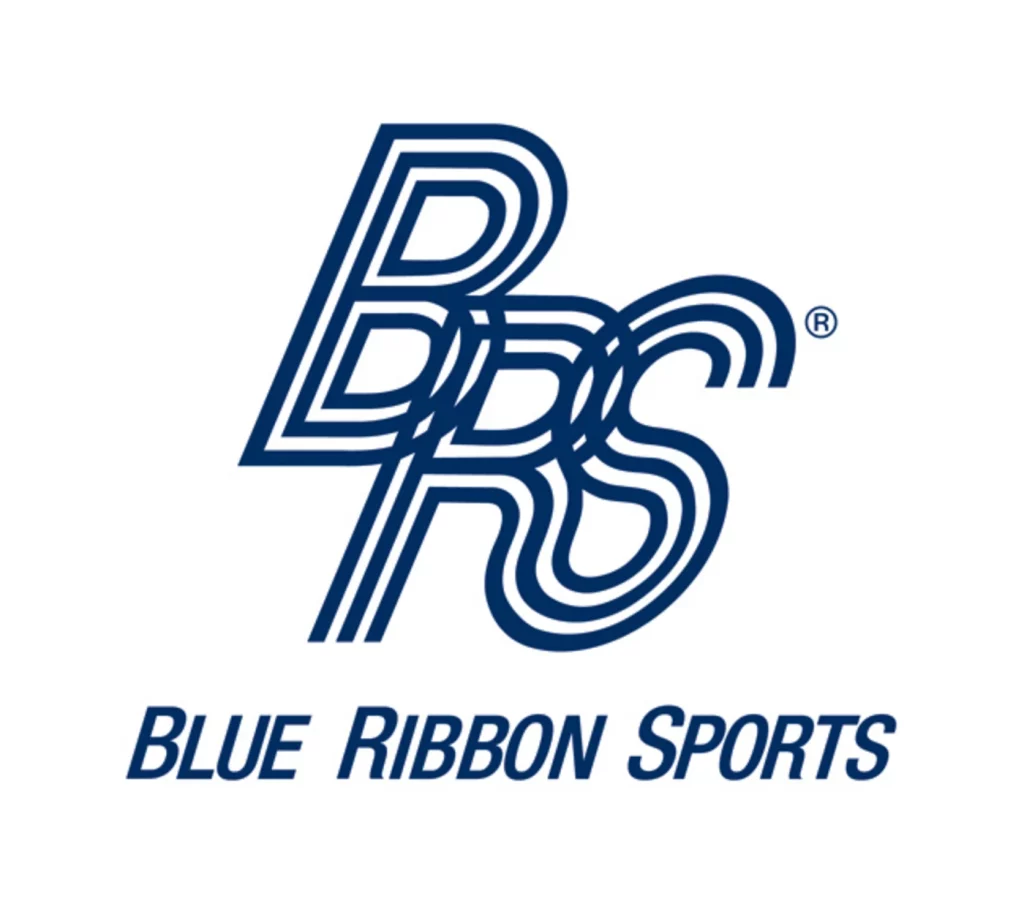 The early days saw most of Blue Ribbon's sales occur at track events out of Knight's automobile.
In their first year, in a market dominated by Puma and Adidas, Knight and Bowerman sold 1,300 pairs of Japanese running shoes grossing $8,000. By 1965, Blue Ribbon had a full-time employee and sales had reached $20,000.

Expansion
3107 Pico Boulevard in Santa Monica was the location for Blue Ribbon's first retail store in 1966 meaning that employees no longer needed to sell inventory from the back of their cars.
Continued growth and strong mail-order sales saw them expand retail and distribution operations to Wellesley, Massachusetts in 1967.
During the whole time, Knight and Bowerman continuously experimented with training shoe technology with the aim of developing comfortable, affordable and safe trainers to improve performance.

By 1971, the Blue Ribbon and Onitsuka Tiger deal was nearing an end. It dawned on the founders that their future lay in manufacturing as well as distribution and direct sales.
Bowerman placed rubber in his wife's waffle iron to create a new lightweight sole for trainers that would grip. This resulted in 'Moon Shoes' due to the resemblance of the waffle-patterned tread to astronaut footprints left on the Moon.
Now prepared to launch their own footwear line, they just needed a name and a distinctive logo for the side of their trainers.
Onitsuka Tiger had several names before changing to ASICS in 1977.

Anima Sana In Corpore Sano is a Latin phrase meaning 'a sound mind and body'.

Since 1977, the name Onitsuka Tiger, or just Tiger, was kept as a sub-brand of ASICS.
---
In 1971, Philip Knight was still an accounting instructor at Portland State University. He was teaching a class when he heard graphic design student Carolyn Davidson talking about not having enough money to take an oil painting class. He offered her $2 per hour "to letter some signs".
Knight wanted something "inspired by the Adidas brand" to convey a sense of speed and movement.
She suggested an alternative to founder Knight's idea for a brand name - 'Dimension 6'. Named after the Greek goddess of victory, Nike Inc. was born.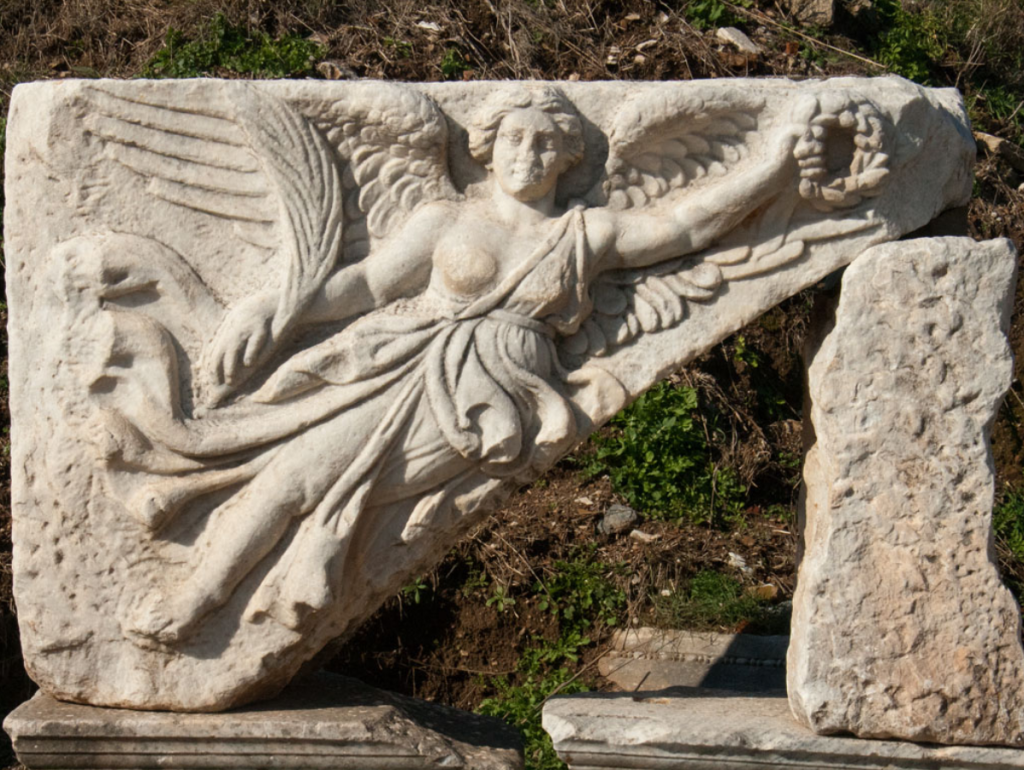 In Greek mythology, Nike was known for her flight, speed and wingspan, she was thought to deliver strength to warriors on the battlefield.

Borrowing the mythological attributes, Davidson crafted curved lines reminiscent of a wing by fashioning a curved checkmark depicting an arc of movement. She overlayed tissue paper with logos atop shoes to test the look.
Davidson submitted six variations of the new brand to Knight and executives Bob Woodell and Jeff Johnson.
Swoosh

Knight needed a logo immediately, he was under deadline pressure from suppliers in Mexico waiting to print the Nike logo onto shoeboxes. Although he wasn't enamoured with the 'Swoosh' logo initially, he accepted that it might win him over in time.
Derived from 'whoosh', the Swoosh name was onomatopoeia for the sound conveying wind whistling i.e. high speed.
Giving it a rather cluttered appearance, the logo had the lower-case wordmark 'nike' in a cursive serif typeface. It imitated handwriting over a hollow space inside the Swoosh.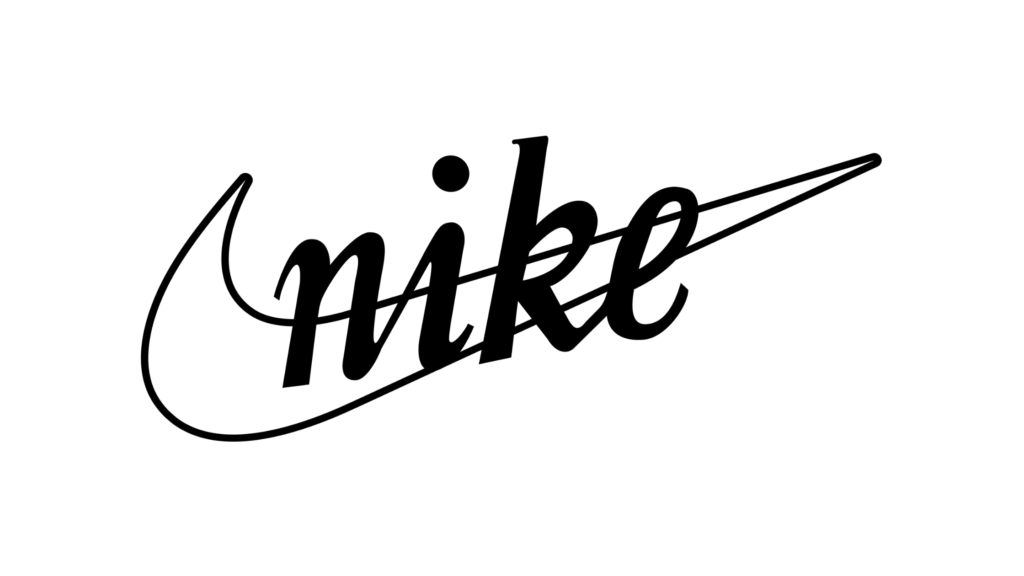 Davidson maintains that she doesn't know how long she worked on the designs, but she charged for 17.5 hours and the invoice total amounted to $35.
The Swoosh was first used on 18th June 1971 and became the official mark of Nike when it was registered with the U.S. Patent and Trademark Office on 22nd January 1974.
1972 saw the first line of Nike trainers introduced.
The Swoosh made its consumer debut on the Nike Cleat, one of the first-ever shoes from the brand.
Mark Covert, placed seventh in the 1972 U.S. Olympic Trials Marathon in Eugene, Oregon, became the first person to cross a finish line in Nike trainers. He was wearing the famed Waffle Racer, but consumers couldn't get their hands on that model until 1973.

Produced in time for the Mexico Olympics in 1972, the Nike Cortez was an early adopter of the Swoosh.
1972 also saw the birth of Nike Basketball with The Nike Bruin. The first-ever endorsement deal with Nike also happened in this year with Romanian tennis star Ilie Nastase.
The first high-top Nike shoe adorned with the Swoosh was the Nike Blazer in 1973.
In 1976, Nike hired Seattle-based John Brown and Partners as its first advertising agency. The following year, the agency created the first Nike brand ad. Entitled 'There is no finish line', no Nike product was shown.

Futura italic
The Davidson logo design was used until 1978. The font was changed to capitals in bold Futura italic letterforms that locked up with the edge of 'E' running into the Swoosh's tail.

The spacing was tightly kerned for a bold and impactful appearance.
The new geometric shape was now more fluid and indicative of movement and speed. Enhancing the elegant boldness further, the letter K was slightly slanted for an aerodynamic and distinctive feel.
Overall, the Nike logo was now tidy, clean and far more effective. The minimalistic sans-serif type looked straightforward and energetic to reflect the brand's core values.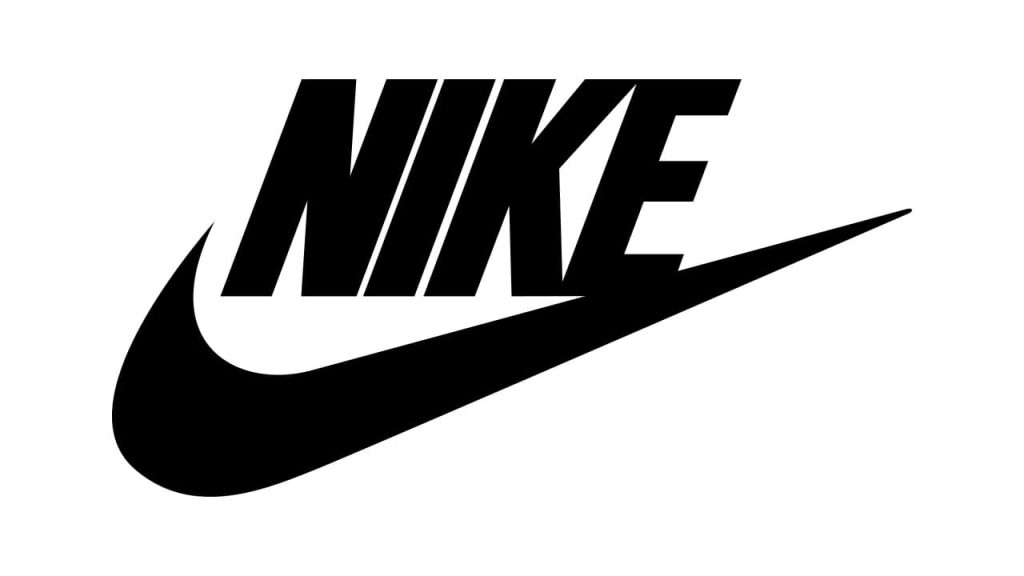 1978 would also see Nike release its trademarked 'Air' technology with its new Tailwind shoe. By 1980, Nike had attained a 50% market share in the U.S. athletic shoe market.
Launching the 'Air Jordan' brand in 1984, Nike signed what would become their biggest and most successful endorsement deal with Michael Jordan.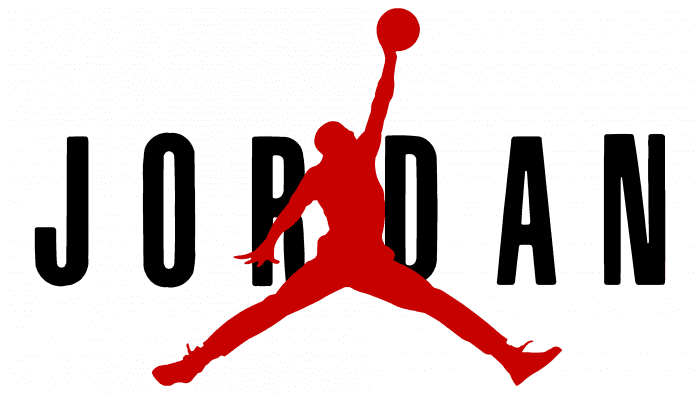 80-year-old Walt Stack featured in Nike's first 'Just Do It' advertisement which debuted on 1st July 1988. Produced by Wieden+Kennedy, they'd go on to be Nike's primary advertising agency.
It was agency co-founder Dan Wieden who coined the 'Just Do It' slogan. He credits the inspiration to the last words spoken by murderer Gary Gilmore before his execution - "Let's do it".
The 'Just Do It' motto in Futura Bold - designed to stimulate athletes into action, new accomplishments and achievements - would go on to frequently appear alongside the Swoosh.

By the mid-90s, the impactful Swoosh had heritage - a timeless, minimalist simplicity and memorability. Nike no longer needed to include its name in the emblem to make it instantly identifiable – it was known the world over.
The 'Nike' wordmark would appear in Futura Bold on top of the logo until 1995 before the company name was removed completely. As the only element left, the Swoosh was now the sole company identifier – a powerful move.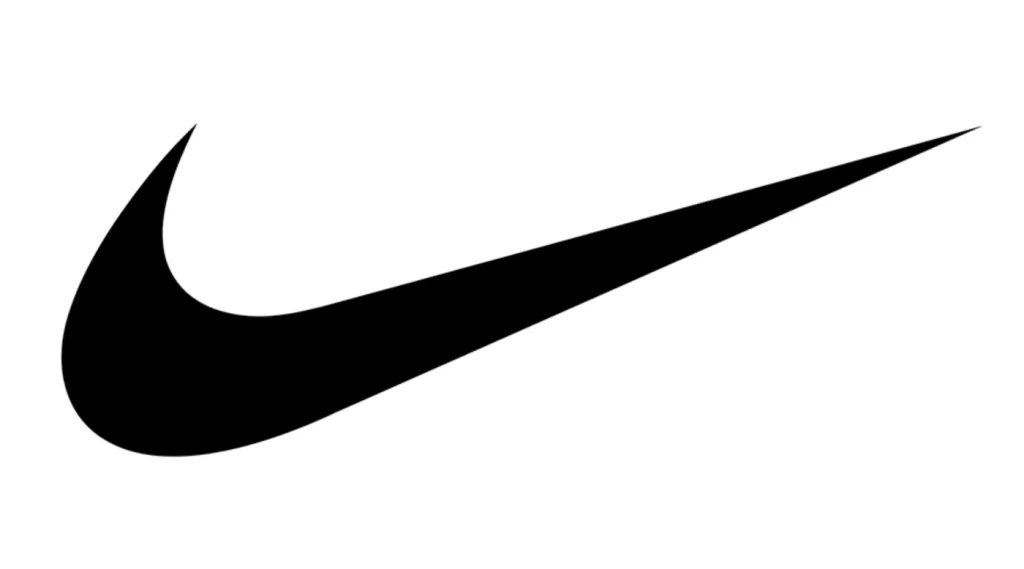 While outsourcing production to cheap foreign contractors, Nike had shifted its focus almost entirely to branding and marketing as a way to sell a lifestyle. "There is no value in making things anymore. The value is added by careful research, by innovation and by marketing" according to Nike co-founder Philip Knight.

On Christmas Eve of 1999, co-founder Bill Bowerman passed away aged 88. He'd reduced his role with the company in the late 1970s and passed down his stake in the company to other employees.

Philip Knight once said of Bowerman's importance, "If coach (Bowerman) isn't happy, Nike isn't happy."

Biggest sports brand in the world
Today, Nike is still owned by founder Philip Knight. His son Travis is on the Board of Directors.

Nike is the biggest sports brand in the world with an estimated market cap of over $230 billion - more than double the net worth of Adidas in second place.
Cristiano Ronaldo, Tiger Woods, Michael Jordan and Roger Federer are just a few of the famous names to have had endorsement deals over the years.
As for Carolyn Davidson, she continued to design for Nike until 1975. Once graduated, Davidson was a work-from-home freelance designer.
The success of the Nike logo meant that the company could continue to reward her over the years. In 1983, Davidson went to a company lunch where she received a diamond gold Swoosh ring and some of her own company shares.
Keeping it simple
Nike has frequently experimented with the wordmark, the 'Just Do It' tagline and the Air sub-brand. The colours have varied and the logo was within a square from 1985 to 1995, but the central Swoosh logo has remained consistent throughout the decades.

In 2022, America dominates the logo landscape. Apple, McDonald's, Coka-Cola, Google, Facebook, Instagram, Visa, Disney, Microsoft, Amazon and Starbucks are all instantly recognisable global brands.
More than half a century after its creation, however, the famous Nike Swoosh is arguably the most famous, enduring and trusted brand on the planet.

When it comes to logo design, the Swoosh is a prime example of why keeping it simple is the number one consideration.
Does your company need a logo? Click HERE to check out the graphic design and logo services on offer from PageNorth Digital.
The top 10 list of the world's biggest websites can vary depending on who you ask and what measure is being used.
The list is, obviously, a fluid one and therefore subject to change.
In terms of web traffic, here are the 10 that consistently rank in 2022:

1 - Google
2 - YouTube
3 - Facebook
4 - Twitter
5 - Wikipedia
6 - Baidu
7 - Yahoo!
8 - Yandex
9 - Amazon
10 - Netflix

There's an argument for Instagram being 6th and WhatsApp in 10th, but again, this depends on who you ask given that both are widely considered to be apps, not websites.

If this blog is going to be a frank one, then adult websites also need to be acknowledged as major global players. They frequently feature in or around the top 10 lists, but again, it depends on which list you're looking at.
In any case, there's no debate to be had over what the world's number one website is, it has comfortably occupied the top spot since September 2010.

The early days of the information superhighway

In March 1989, Tim Berners-Lee gave managers at CERN a proposal for an information management system that used hypertext to link documents on different computers that were connected to the internet.
Labelled "vague but exciting" by his boss, the proposal wasn't accepted at first.

Berners-Lee teamed up with Robert Cailliau, a Belgian engineer at CERN, to refine the proposal.

After originally calling the project Information Management, Berners-Lee tried out names such as Mine of Information and Information Mesh before settling on WorldWideWeb.
By the end of 1990, Berners-Lee, (using a NeXT computer designed by Steve Jobs - making it the world's first ever web server), had developed the key technologies that are the bedrock of the web, including Hypertext Markup Language (HTML) for creating web pages, Hypertext Transfer Protocol (HTTP) - a set of rules for transferring data across the web and Uniform Resource Locators (URLs) - web addresses for finding a document or page.

He also had devised a basic browser and web server software.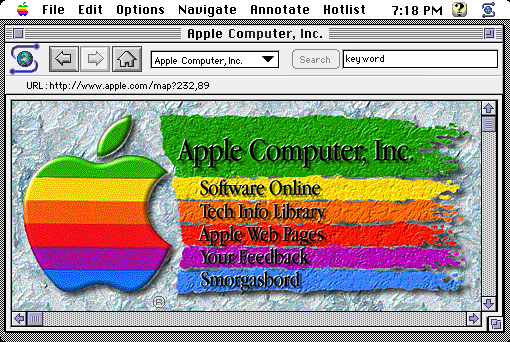 The very first modern search engine

Despite the 'WorldWideWeb' being publicly available since 1990, the first search engine didn't arrive until 12th December 1993.

In the early 90's, if you didn't know the address of the next website that you wished to visit, then to continue 'surfing', most websites had a 'links' section with a manual index of sources of similar information recomended by the webmaster.

Hosted at the University of Sterling, JumpStation is recognised as the first modern search engine.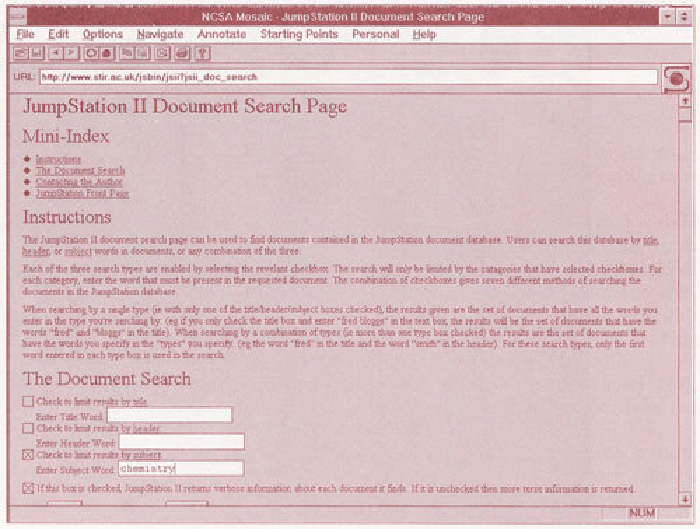 Early algorithms for ranking keywords and phrases were simple and not very efficient.
Webmasters would use a 'spider' to crawl a webpage and index the content, it would then be ranked according to the words and phrases that were used.
If your website had a blog, you could insert keywords and phrases related to whatever was popular at the time and expect to see a boost in traffic regardless of what your site was about. Site traffic was the objective, quality of content was not.

Many search engines were showing spam sites in the results.
Hiding white text on a white background to get keywords on a page worked at the time, meaning typically poor search results because webmasters were spamming the system.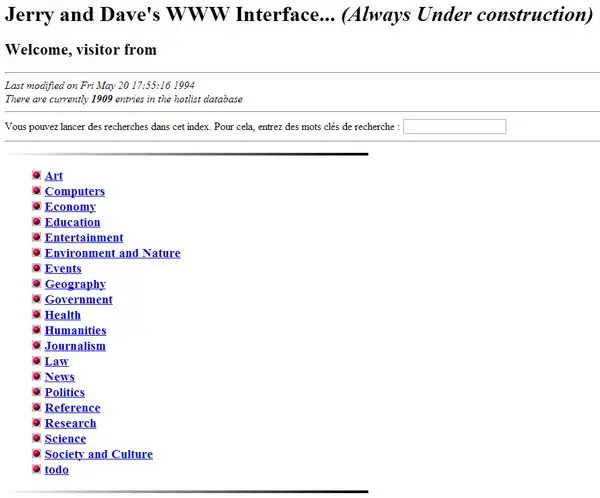 PageRank

Fast forward to 1996, the internet landscape was dominated by AOL, Yahoo!, Geocities, Netscape, MSN, Excite, Webcrawler, Lycos, Infoseek, Primenet and Compuserve.

That year, Google was founded when Larry Page and Sergei Brin were Ph.D. students at Stanford University in California.

In its early days, the Google search engine was called 'Backrub' because the algorithm estimated the importance of sites by crawling backlinks. They called this algorithm PageRank (named after Larry).

The established search engines ranked results by counting how many times the search term(s) appeared on the page.

Backrub search results were different because they were based on linking behavior. This meant that the more popular sites rose to the top of the list, the less popular sites fell to the bottom.
They released the first version of Google on the Stanford University website - google.stanford.edu - in August of 1996.

The original homepage had a simple design because Page and Brin had little experience in HTML.

The Backrub crawler used nearly half of Stanford's entire network bandwidth and on at least one occasion, the project brought down Stanford's internet connection!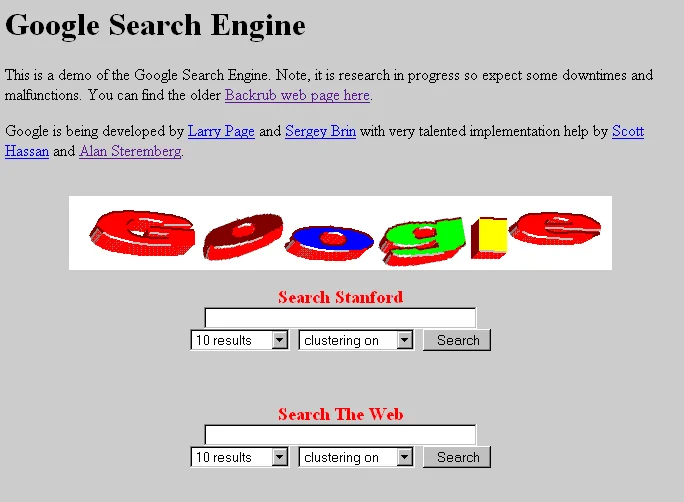 The name

In 1920, an American mathematician named Edward Kasner asked his nephew Milton Sirotta to help him come up with a name for the number 1 followed by 100 zeroes. The name 'googol' was the result.

When Page and Brin were looking to name their company, they decided on the word Googol to signify the mission to "organise the world's information and make it universally accessible and useful.".

However, they decided to modify it by losing the 'o' between 'g' and 'l' and adding an 'e' after the 'l'.
In years to come, as the use of Google increased, the word became a verb.
Modern SEO is invented

Put simply, PageRank was a way for the importance of a webpage to be measured by analysing the quantity and quality of the links pointing to it.

The first PageRank patent was filed on 1st September 1998. They didn't realise it at the time, but Page and Brin had invented the concept of modern Search Engine Optimisation (SEO).

PageRank evolved to look at multiple factors including the words of a query, relevance, usability of pages, expertise of sources, location and settings. The freshness of the content also became a significant factor.

Millions of webmasters could no longer buy links, 'keyword stuff' or use hidden text - they had to start understanding the concept of this new metric.

Page and Brin knew that they needed to provide their own resources and stop using Stanford's. Starting a company became the only viable option and Google Inc. was officially born.

The company was incorporated on 4th September 1998 with Page as CEO and Brin as President. The domain name www.google.com was registered on 15th September 1997.

After moving out of their dorm rooms, their first office was based in the garage of Susan Wojcicki - Google's first marketing manager - in Menlo Park, California (they eventually outgrew the garage and moved to their current headquarters, known as 'The Googleplex', in Mountain View, California).

The world's biggest website

That's how modern SEO was invented. The rest, as they say, is history.

Google became the world's biggest website in June 2006. It dropped back to second place (with Yahoo! in first) in September 2008 but regained the top spot in September 2010 where it has remained since.

In June 2011, Google introduced 'Google Voice Search' to search for spoken, rather than typed, words.

In May 2018, Google-owned YouTube became the world's second biggest website.

Google still uses PageRank as part of its algorithm, but the original patent has expired.

PageRank hasn't actually been used in its original form since 2006 and the algorithm is now a far more sophisticated one that uses machine learning.

In 2022, backlinks remain one of Google's top three ranking factors alongside content and RankBrain.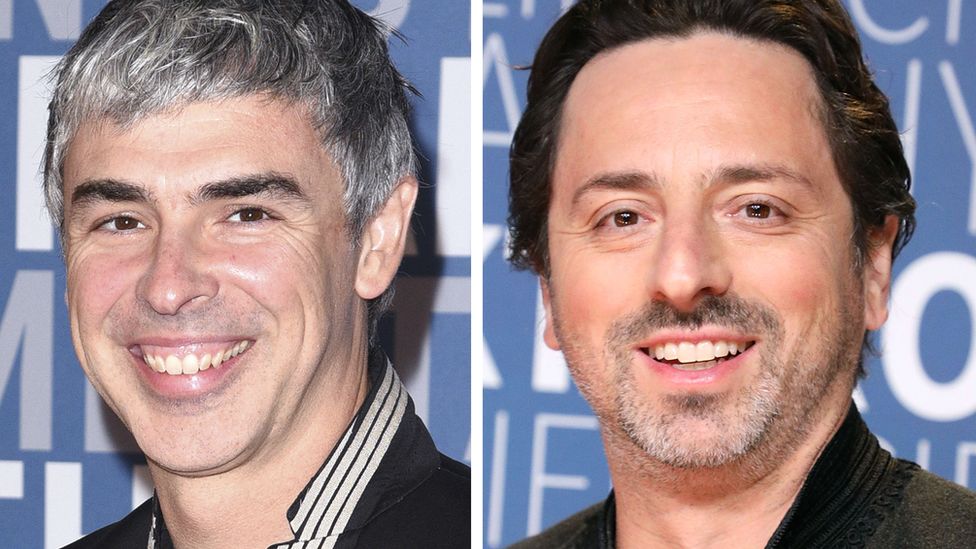 Present day

In October 2015, a restructuring meant that Alphabet Inc became the parent company of Google.

Page and Brin remained as controlling shareholders, board members and employees.

By market cap as of March 2022, their dorm room project is now the world's forth-largest company behind only Apple ($2.6 trillion), Aramco ($2.4 trillion) and Microsoft ($2.1 trillion). Alphabet has to make-do with a mere $1.7 trillion according to TradingView.
Google's offering now goes way beyond its search engine, from YouTube, Maps and Android to Gmail, Drive and the biggest browser, Chrome to name but a few of its famous products.
However, Google's biggest contribution to the world may still be yet to come. Go to google.co.uk and search 'Waymo'.

Click HERE to check out the search engine optimisation (SEO) services on offer from PageNorth Digital.
As mentioned in our previous article, social media is an incredibly important element of any marketing plan.
There's a range of platforms to use for marketing, each one with different specialities, audience demographics and optimised content types.
Let's talk about Instagram!
Background
Instagram was launched on 6th October 2010. On its first day of existence, 25,000 users signed up.
This is because the developer of the app, Kevin Systrom, tweeted about the launch and the press picked it up immediately.
Unsurprisingly, the servers weren't ready for that much traffic. Within 2 hours, the servers went down and the developers spent all night fixing the stream of issues.
By December 2010, there were a million users on the app.
Instagram came about when Kevin Systrom decided to teach himself to code in his spare time, Instagram was a side project that ended up being something much bigger.
Instagram was co-founded by Mike Krieger, a friend of Systrom and fellow Stanford graduate.
The evolution began with an app called Burbn, it was a location-based photo sharing app, but it never took off. Some speculate that it's because it had no real focus and had too many features rather than providing something specific and unique.
The reception and feedback received for Burbn led them to make Instagram - a photo based social media platform.
After the quick growth of the app, Instagram was bought by Facebook in April 2012 for $1 billion.

Fresh and exciting
The popularity of Instagram comes down to its individuality. Image and video posts are quick and easy to view, it's casual and fun with no big blocks of text.
It has always focused on visual content. While other platforms have evolved to accommodate wider ranges of content, Instagram stuck with what it knows.
That said, there are new features being added consistently, keeping the platform fresh and exciting.
Reels is a big one, this was inspired by TikTok's success. The idea of short videos in their own section of the platform is perfect to scroll through when you've got time to kill.
Stories are another feature - content viewable away from your main feed that disappears after 24 hours. There are private story options using the close friends feature, this was inspired by snapchat and its story feature (noticing the trend?).
Facts and statistics
The first ever post on Instagram was by the founder, Kevin Systrom. It's a picture of his dog and was captioned "test".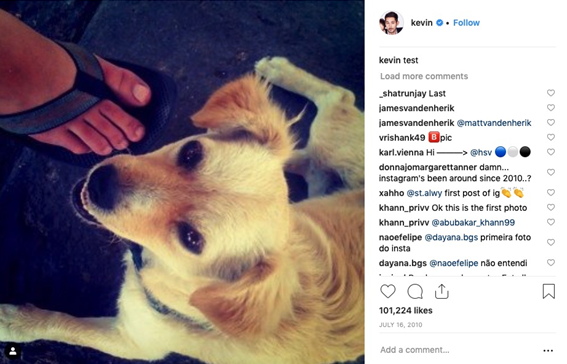 Gen Z and Millennials (18-34) make up around 60% of Instagram's users. Recently, the number of Gen X (55-64) males using the platform grew by 63.6%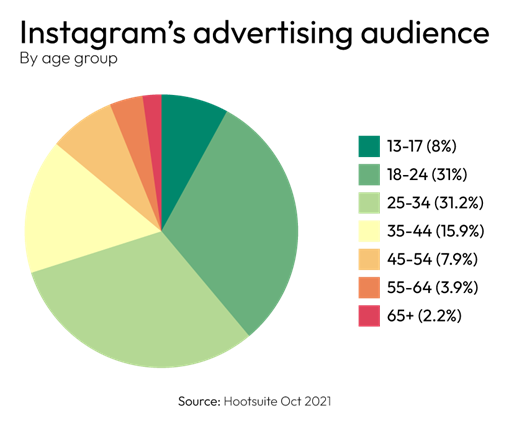 Overview
Instagram can be used as a more casual platform to really connect to your audience and establish personality.
Although most are on the younger side, Instagram isn't age specific and has a very diverse user base.
Hashtags, promoted posts and ads mean that getting your content and brand out there is achievable.
With quality content and an understanding of the algorithm, Instagram is a great platform to use for your business.
If your business has a physical product or visual services, Instagram is great as an informal portfolio. It allows you to show off designs or products to an audience, it will build brand awareness and help acquire new customers.
Are you struggling to make a social media marketing plan for your business? We want to help, contact our team for more information.
When it comes to creating a website, there are a few key things to keep in mind.
The most important aspect of any website is usability. The website should be simple to navigate and users should be able to find what they're looking for quickly and easily. If users can't find their way around the website, it's not likely they will stick around for long.
The layout and design of the website should also be attractive and user-friendly. It's also important to make sure the website is updated regularly with new content.

Easy to find and use
There are five basic elements of effective navigation:
- menus
- links
- search
- breadcrumbs
- site map
Each of these elements should be easy to find and use. The menu should be located at the top or side of the page and links should be clearly indicated (usually underlined or in a different colour).
The search bar should be easy to find and use, and breadcrumbs should help users see exactly where they are and how they got there.

Good website layout
There are several essential elements to a good website layout: the header, the navigation, the content, the footer and the sidebar.
The header is the top of the page and should contain the website's name and/or logo. The navigation is located below the header and should include links to all of the website's pages.
Typically, the content is located in the middle of the page and should be easy to read.

The footer, as the name suggests, is located at the bottom and tends to contain contact details, a privacy policy, copyright information and often links to social media accounts.
Fonts and colours
When it comes to web design, fonts and colours are important elements to consider. While there are no standard rules, there are a few things to keep in mind.
When it comes to fonts, choose a typeface that is easy to read. Sans serif fonts are typically the best choice for online text - they are easier to read on screens than serif fonts.

Limit the number of different fonts you use on your website, as too many can make the text difficult to read.
Choose colours that will help your website stand out from the competition. Colours should also be complementary so that they don't clash with one another.
Images

When it comes to web design, images are key. Not only do they help break up the text on a page, but they also help to convey a message or idea.

Here are three elements that make a good website image:
- Intent: The first and most important thing to consider when choosing a website image is its intent. What is the image meant to communicate?
- Context: Once the intent of an image is known, its context needs to be considered. Where will it be placed on the page? What other elements will it be surrounded by?

- Quality: Visually, you want your company to be represented with crisp, clean, sharp imagery.

At PageNorth Digital, website design is in our blood, it's what we do. Since 2014, we've grown year-on-year and now have offices in Fife, Chelmsford, Belfast and Malaga.

All of our websites are completely bespoke - we don't use templates or themes. This allows us to craft high quality, unique websites that won't be found elsewhere.
In the digital age, marketing is less about posters, billboards and flyers.
As of July 2021, there are 4.48 billion active users on social media, that's 56.6 percent of the world's population.
Therefore, you can rightly conclude that no number of billboards will reach the same amount of people that a viral video will.
So, lets talk about TikTok.
Background
Originally, TikTok was called Musical.ly, it was used as a lip-sync and dancing app with a few other limited features.
Then, in 2018, Musical.ly was bought by ByteDance who expanded the platform into the TikTok we know today.
Viral sounds and trends are still a large part of this platform, but original videos increased rapidly and now take up a large portion of TikTok's content.
After Vine began to dissolve in 2016, TikTok became the perfect place for previous creators to continue producing their videos.
So, lip-syncing and dances weren't the only consumable content, suddenly there was an influx of comedic skits and known influencers moving to TikTok.
TikTok is now comparable to YouTube, but only in terms of short videos (the longest video duration you can use is limited to 3 minutes).
Originally, 15 seconds was the maximum, then 1 minute and now 3. These changes were made to allow creators to diversify their content and produce more substantial videos to their audience.
Another addition was paid ads and promoted videos becoming available to purchase as well as introducing a whole range of creator tools within the app.
Due to its simple algorithm, organic reach has never been particularly difficult on TikTok, it's maintaining it that's problematic. This is why paid content is a good option for some creators and brands.
Statistics
TikTok was the most downloaded app in 2021, with 656 million downloads globally
TikTok has the highest engagement rate of any social media platform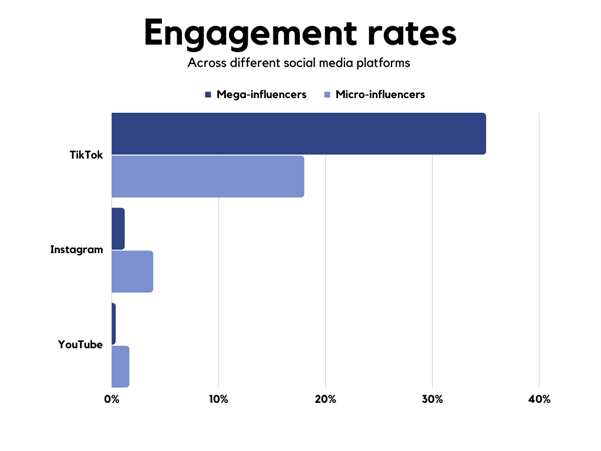 9 out of 10 TikTok users will use the app multiple times a day
Around 50 percent of TikTok's users are under the age of 34, with 32.5 percent aged between 10 and 19
Overview
TikTok is young, fresh and incredibly popular.
It's the perfect platform to grow an audience fast, especially if your target audience includes Gen Z and millennials.
It can accommodate any businesses and brand. If used correctly, it can be greatly beneficial to your social media marketing plan.
Need help with making your own social media marketing plan? Get in touch with our team.